Former Goldman President Gary Cohn Joins Cliff Robbins's Blank-Check IPO
(Bloomberg) -- Gary Cohn, the former Goldman Sachs Group Inc. president and economic adviser to Donald Trump's administration, has joined Cliff Robbins's blank-check company, as the pair seek to raise $600 million for acquisitions via an initial public offering.
Activist investor Robbins, who announced earlier this year he would shut his Blue Harbour Group investment fund, is listed as co-founder of the company alongside Cohn, according to amended paperwork filed with the U.S. Securities and Exchange Commission Tuesday. An earlier version of the filing listed Robbins as the sole founder and chief executive officer.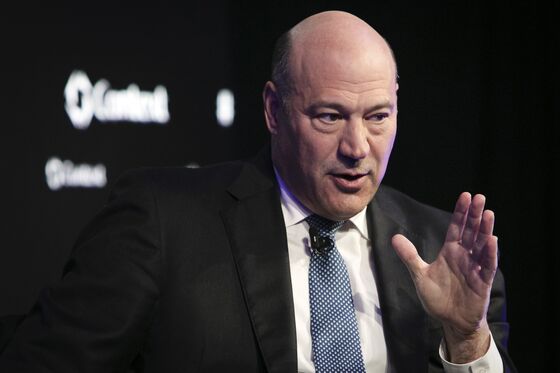 "Our founders have enjoyed a longstanding personal and professional relationship spanning more than 20 years and share a common vision for investing and building world class businesses," Tuesday's filing read.
Cohn Robbins Holdings Corp. is selling 60 million units for $10 apiece, double the 30 million units listed in a July filing. While the company could target an acquisition in any industry, the filing lists the consumer, software and fintech sectors as being particularly attractive.
Cohn, 59, left his post as president and chief operating officer of Goldman Sachs to serve as Trump's chief economic adviser from 2017 to 2018.
He's not the only former government figure to dip his toes in the increasingly popular world of special purpose acquisition companies -- or SPACs -- which raise money from investors to pursue deals before having a target in their sights. Paul Ryan, the former U.S. House speaker, is chairman of blank-check company Executive Network Partnering, which filed Monday to raise $300 million.