Gabon's President in Saudi Hospital Suffering 'Severe Fatigue'
(Bloomberg) -- Gabonese President Ali Bongo Ondimba has been hospitalized in Saudi Arabia because of "severe fatigue" caused by a hectic work schedule, a spokesman said.
Bongo, 59, has ruled OPEC's second-smallest oil producer since winning disputed elections in 2009 that were held months after his father, Omar Bongo, died in office. Omar Bongo was the world's longest-serving president at the time of his death.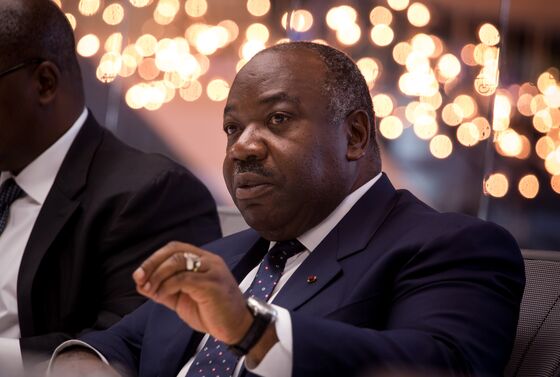 Bongo fell ill last week during a visit to Riyadh, where he was attending the Future Investment Initiative Forum and was sent to the hospital on Oct. 24, Ike Ngouoni Aila Oyouomi, a spokesman for the presidency, said Sunday.
"Doctors have ordered the president to rest," Ngouoni said in a video sent to reporters in the capital, Libreville. "He's feeling better."
Saudi Crown Prince Mohammed Bin Salman visited Bongo in the hospital on Oct. 25 to inquire about his health. The Gabonese presidency first declined to comment when Bongo failed to attend the forum, which led to rumors about his condition and whereabouts.
Ngouoni called for "vigilance" against false information that was being shared on social media after a Cameroonian TV station reported Saturday that Bongo had died.