Gabon's Bongo Gradually Recovering After Illness
(Bloomberg) -- Gabon's President Ali Bongo is gradually recovering some of his functions after becoming "seriously ill" last month on a trip to Saudi Arabia, a spokesperson for the presidency said on Sunday. 
"The president's health has improved over the last days," presidency spokesman Ike Ngouoni said in a video statement on the government's official Twitter account.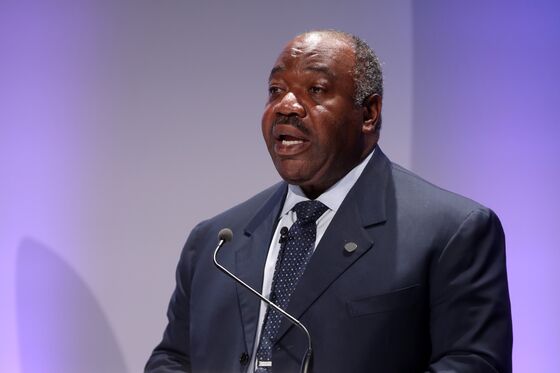 Bongo, 59, fell ill during a visit to Riyadh on Oct. 24. Following an examination by the president's personal doctor, he was taken to the King Faisal hospital where he underwent further tests and treatment, Ngouoni said, without elaborating on the nature of the illness. 
The president's condition has "greatly improved" and he's in the process of "recovering most of his functions," Nguouni said. 
A lack of official information regarding Bongo's health has fueled speculation about his ability to govern. In an earlier statement, the presidency said doctors in Riyadh had diagnosed Bongo with "severe fatigue" and ordered bed rest. Last month Reuters, citing one diplomatic source, said Bongo suffered a stroke.
Bongo has ruled OPEC's second-smallest oil producer since winning disputed elections in 2009 that were held months after his father, Omar Bongo, died in office. Omar Bongo was the world's longest-serving president at the time of his death.