From 2 Degrees to 60 in New York, a Spring-Like Twist Is Ahead
(Bloomberg) -- Get ready to throw open the windows, the polar vortex is about to be chased out of town.
From a low of 2 degrees Fahrenheit (minus-17 Celsius) on Thursday, temperatures in New York are set to steadily rise to a high of 60 degrees by Tuesday, said David Roth, a senior branch forecaster at the U.S. Weather Prediction Center in College Park, Maryland. Chicago, which saw the mercury drop as low as minus-23 Fahrenheit the last few days, could hit 52 on Monday.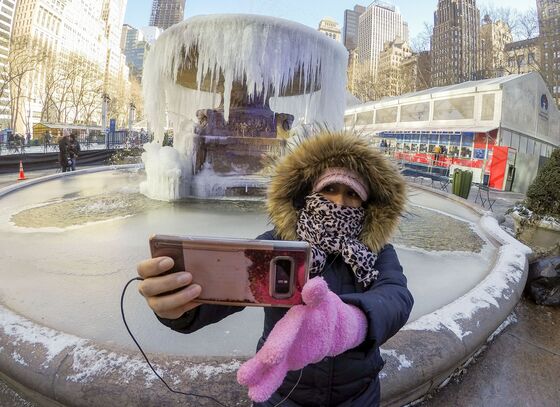 The calendar says it's still winter but it is going to "feel like spring," Roth said by telephone. "People are going to be walking around in shorts."
While the east warms, California is set to get a round of heavy rain, according to Roth. This will benefit the state's reservoirs and build up its crucial snow pack in the mountains, but there is a chance it will bring mudslides to areas scorched by last year's fires, particularly around Los Angeles.