In Land of Wild, Corrupt Politics, the Economy Hums Right Along
(Bloomberg) -- Expectations for the congress Peru elected this week are understandably modest.
Nine feuding parties from the center to the extreme right emerged victorious, with the second-largest faction made up of biblical survivalists, some in flowing beards and robes, who consider their founder a prophet and gays evil.
As to Peru's executive branch, five of the last six presidents have been implicated in corruption probes. One shot himself in the head last year.
In other words, it's business as usual in Lima: political chaos. Yet here's the thing: Peru has the stablest economy in all of Latin America.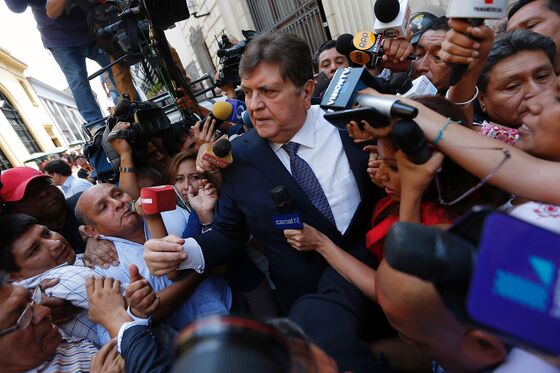 "Last time I was in Lima, I asked a client about this, and he said that in Peru if you change the president nowadays it's like changing the security guard at the building," said Alberto Bernal, chief strategist at XP Investments in New York. "It's quite amazing."
Peru squashed hyperinflation decades ago; inflation has been about the same as in the U.S. over the past 10 years. Its benchmark interest rate sits at 2.25%.
The sol has been the strongest currency in Latin America in the past two decades, with the exchange rate largely unchanged. It is one of the best in emerging markets, gaining 5.2% over that time.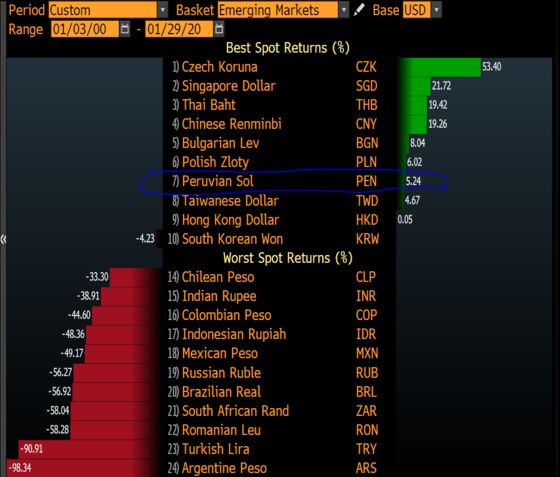 The portion of U.S. dollars as a total of loans in the country has tumbled to 26% from 78% in two decades, showing strong faith in the local currency. Foreign investors own 50% of sol-denominated government bonds.
This combination of fiscal propriety and political disarray has bemused economists and financial analysts for years.
Bernal and others point to the macroeconomic stability created during Alberto Fujimori's presidency three decades ago. It involved a brutal but effective transition.
"The price of gasoline rose 3,300% in 1990," recalled Julio Velarde, president of Peru's central bank, in an interview this week. "There were calculations done that showed if you did half the adjustment, the situation would have remained largely the same. And it wasn't clear if people would have accepted a second adjustment."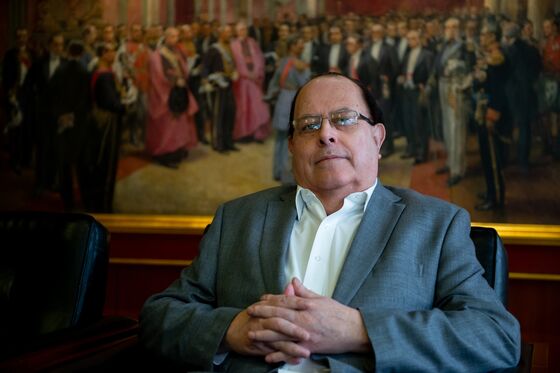 Velarde, who was a lower central bank official at the time, added they were lucky to have ignored the recommendations from international organizations regarding the exchange rate. If they'd followed them, as Argentina did, he said, "that would have been a disaster."
Instead, stability ensued. The central bank exerted its independence, free-trade agreements were instituted and low levels of debt and stable fiscal accounts were established. As a result, the financial system today remains relatively immune to bouts of political uncertainty.
Even when a leftist has come to power, such as President Ollanta Humala from 2011 to 2016, budgetary policy remained mostly unchanged.
"I freaked out that the guy was going to destroy the whole institutional backbone," Bernal said. "Yes, he spent a bit more on social welfare here and there, but he delivered fiscal responsibility and stable rules of the game."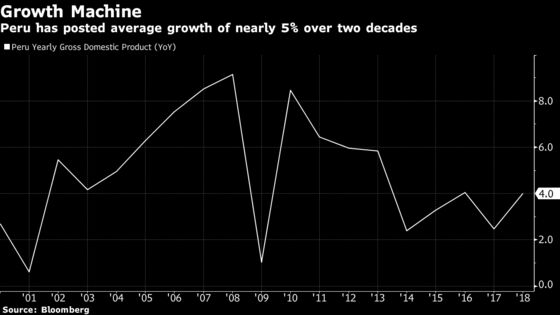 Peru boasts the lowest borrowing costs in Latin America despite ratings agencies placing its investment grade below Chile. It has so much cash that it might not even tap debt markets for a couple of years.
The government can borrow at a spread just 1.2 percentage points over U.S. Treasuries, the lowest in Latin America, and its bonds due in 2050 are in such high demand they trade at 151 cents on the dollar.
Inequality, poverty and insufficient infrastructure remain hurdles. After a "disappointing" 2019 with just 2.3% growth, the government expects an expansion closer to 4% this year driven by a 9% increase in public investment.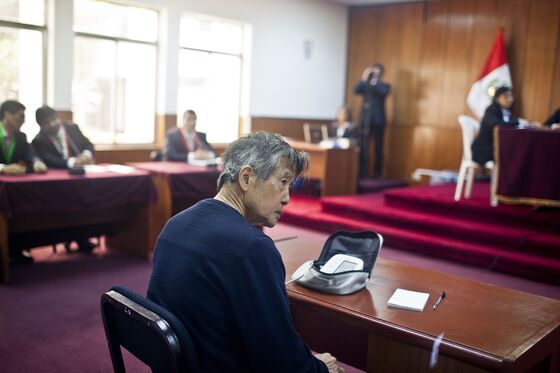 Peru's agriculture sector is surging, challenging Chile to be the main exporter of blueberries and increasing its global market share for avocados.
Under President Martin Vizcarra, social conflict has declined. He has no party affiliation and the previous congress was so hostile to him that he disbanded the assembly four months ago, which won him the applause of a majority of Peruvians.
The new congress, elected on Sunday, may end up being even further out than the one it replaced. And since it will sit for less than a year and a half (elections for congress and president are in April 2021), few worry it could find a way to do much harm -- or get much done.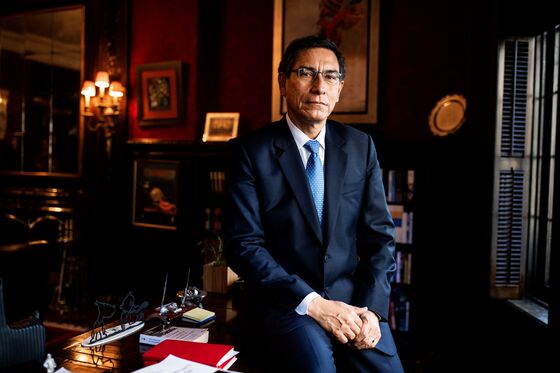 "Economic chaos is still fresh in our memory," said Ivan Lanegra, secretary general of Lima-based Transparencia, which works to boost political representation. "There's a very broad consensus that the economic order should be respected and protected. There are a lot of forces that guarantee it."
Amid the parties, several fringe groups that hadn't had lawmakers in congress for decades made strong showings. They include the agriculture party Frepap, whose main congressman, Wilmer Cayllahua, was on TV this week saying that gays and other members of the LGBT community have "evil embedded in their hearts and blood."
Another, the Union Para el Peru (Union for Peru), wants to introduce the death penalty while passing an amnesty to spring their leader from prison. He's serving a 19-year sentence for spearheading a 2005 rebellion that killed four policemen.