Macron Picks a Government to Rebuild France's Economy
(Bloomberg) -- France's Emmanuel Macron reshuffled his government Monday, setting his new team the mission of rescuing an economy wrecked by the coronavirus.
Back in February, before the pandemic struck, France was boasting newfound control of public finances, faster growth than the euro-area average, the lowest unemployment in more than a decade, and a best-in-class record for luring foreign investors.
Four months on, the country is staring into the abyss. Output collapsed during the lockdown, debt has surged to dangerous levels, and job destruction has been massive.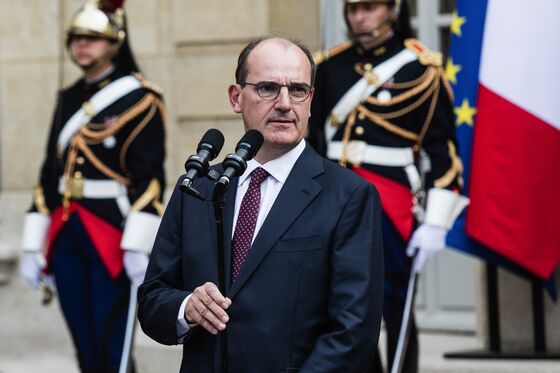 After naming little-known Jean Castex as prime minister last week, Macron retained his trusted finance minister, Bruno Le Maire, for the task of rebuilding. Le Maire gets added responsibility for "recovery" in his portfolio and will be backed by three junior ministers focusing on public finances, industry and small companies. Jean-Yves Le Drian, a veteran socialist, stays on as foreign affairs minister.
"I am aware of the crushing task at a time when France is confronting the most serious economic crisis since 1929," Le Maire said Tuesday at a ceremony to mark his reappointment. "My roadmap is clear and simple: it will be recovery -- morning, noon and night."
The first step for Macron and Le Maire will be to deliver on a pledge for far-reaching stimulus this summer, in addition to a series of targeted plans for the aircraft, auto and tourism sectors.
"The president needs to explain his plans quickly," said Geoffroy Roux de Bezieux, head of France's business federation, Medef, at the annual Rencontres Economiques conference this weekend. "Every day that goes by costs money in terms of public finances, and above all economic agents need confidence."
A central problem for Macron, however, is how to deliver a boost to the economy without adding to the country's debt burden. The 42-year-old president never managed to reduce France's public borrowing before the crisis, leaving him at a disadvantage compared with Germany and other countries in northern Europe.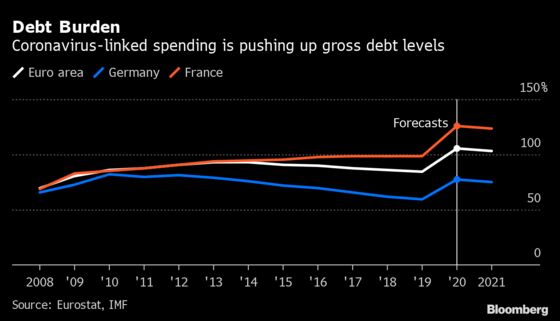 "Germany has become Keynesian, with a countercyclical fiscal policy of rebuilding margins for maneuver when things are going well and bringing down debt," Bank of France Governor Francois Villeroy de Galhau said at the same conference just before the government reshuffle. "Germany managed to do that, France didn't."
To clean up the country's finances, Le Maire has said his administration is working on separating extra public debt built up during crisis from the existing stock.
"There is a real question about public finances and debt levels in France -- we will address that," Le Maire said Tuesday. "It is out of the question that the economic recovery will come at the expense of French public finances in the long term."
But the vehicle he has sketched out, which would delay paying the debt, has drawn criticism from opposition lawmakers who say it's just a way to avoid addressing France's problems of high public spending and low productivity.
"It's a funny way of saying I don't want to look -- shut your eyes, cover your ears and get back to life like it was before," said Eric Woerth, the head of the finance committee at France's National Assembly. "We never repair things, we are just plugging holes all the time."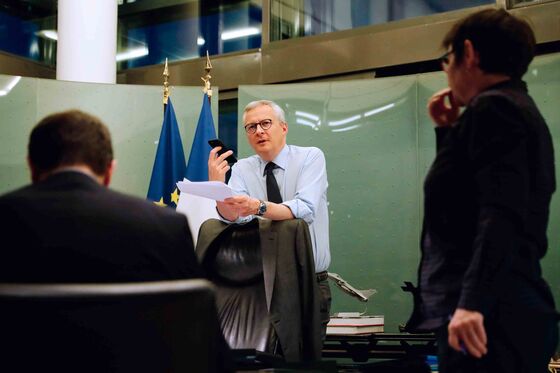 The president has repeatedly promised voters that he will "reinvent" himself following the crisis and has already announced a massive investment in public hospitals and made a plea to green voters. So far, he's pledged an extra 15 billion euros ($17 billion) over the next two years to speed up the shift toward a greener economy.
To deliver on a greener agenda, Macron appointed Barbara Pompili as minister for an ecological transition. Pompili was previously president of the sustainable development committee at the National Assembly and served in the government of Macron's predecessor, Francois Hollande.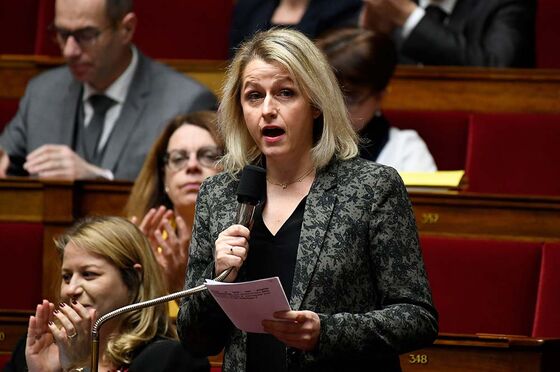 Greenpeace welcomed Macron's pick, but said she would probably have little impact on policies and the structure of the promised stimulus plan.
"To be credible, Emmanuel Macron will have to change his policy more than his government," the group said by email. "Macron's 'new path' looks like another dead-end for the environment."
Since taking office in 2017, Macron had pushed through a flurry of pro-business measures, cutting taxes on capital to spur investment, rewriting laws to make labor more flexible, and overhauling training to tailor skills to employers' needs.
But the agenda was half complete, and in the crisis Macron has further lost support for his plans, including an overhaul of pensions to create a universal pension system.
"There's such opposition to this in the country," said Laurent Berger, Secretary-General of the reformist CFDT union that had previously backed the plans. "We don't want to see this blowing up in our faces over the summer or in the fall."
The crisis has also forced Macron to delay changes to jobless benefits that would have pared back welfare for some. With unemployment set to rise sharply, unions are calling for the changes to be permanently scrapped.
"These shock absorbers are useful in a crisis," said Philippe Martinez, leader of the leftist CGT union. "Sticking with the reform of unemployment welfare is living in yesterday's world."