France Takes Trip to U.S. to Drum Up Money for Venture Capital
(Bloomberg) -- France wants to convince U.S. private-equity firms to set up growth funds in Europe, as money at home isn't enough to feed expanding startups that are seeking bigger tickets.
In a pitch to U.S. investors, French state-backed financier Bpifrance has pledged to contribute as much as 100 million euros ($111 million) in new growth funds that set up in Paris, Chief Executive Officer Nicolas Dufourcq said in an interview. Dufourcq went on a roadshow across the U.S. in November and hosted PEs in the French capital the following month. He plans to do the same again this year, with the aim of landing commitments.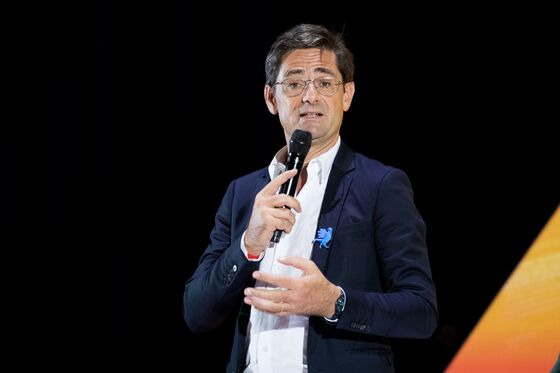 "There were some 800 startups financed in equity last year in France, including 400 in seed rounds, and the mortality rate is very low," Dufourcq said in Bpifrance's Paris offices. "It's only logical the next piece we need is growth funding."
With the likes of Europeans Eurazeo and Partech doing their share of investing, there's about 10 billion euros of capital available for upstarts in France, Dufourcq said. Bpifrance alone has about 1 billion euros in direct investments to allocate to the so-called growth category. But that won't be enough to cover demand from companies that are expanding quickly, he said.
The French ecosystem has made immense progress over the past decade, growing venture capital and spawning successful upstarts like cloud provider OVH Groupe SAS and ride-sharing app Blablacar. Doctor-appointment booking app Doctolib is the latest unicorn.
Bpifrance's investment strategy ranges from backing upstart-funds to buying stakes in listed companies. It said Monday it's backing car equipment maker Valeo.
But scaling for France's startups remains a challenge, and raising rounds of several hundreds of million euros is part of why. A lot of entrepreneurs end up selling -- this month car sharing platform Drivy SAS sold itself to San Francisco-based Getaround for $300 million.
"This will change, including as French entrepreneurs who were successful in California return home," Dufourcq said. "But like everything else, it takes time."