France Ready to Back Consolidation Among Car-Parts Suppliers
(Bloomberg) -- The French government would support consolidation among European car-parts makers as the industry grapples with sweeping change.
New European Union rules capping auto emissions, declining demand for diesel cars and a shift toward production of electric vehicles are putting suppliers under pressure, especially smaller firms that lack the financial muscle to invest in new technologies.
"For car-parts makers and suppliers who will face a difficult period, with many changes, tie-ups can be an answer," Thomas Courbe, who heads the arm of the finance ministry overseeing President Emmanuel Macron's industrial policy, said in an interview. "We'll help them, fund advisers and support, and, in some cases, consultants can indeed identify concentration as a solution."
In France, about 50 companies making components for diesel vehicles, representing about 13,400 jobs, are having "serious difficulties," according to the finance ministry. Bigger car-parts makers haven't been entirely spared. Valeo SA said it would reduce staff as part of a savings plan following a string of profit warnings, and analysts have questioned whether its targets for 2022 are too optimistic.
Manufacturers elsewhere are rushing to adapt. Germany's Continental AG, the world's No. 2 auto-parts supplier, recently announced a decade-long restructuring plan affecting as many as 20,000 jobs and said it will spin off its powertrain operations, a step that echoes moves by Delphi and Autoliv Inc.
Automakers are also seeking partners to share the costly investments required to develop electric and self-driving technologies. Peugeot-maker PSA Group and Fiat Chrysler Automobiles NV aim to sign a binding agreement to combine by year-end, several months after merger talks between Fiat and Renault SA collapsed.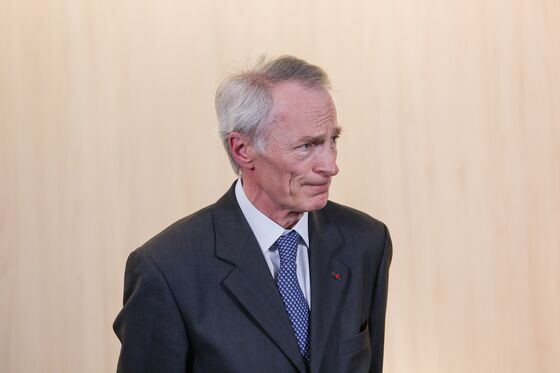 Renault Chairman Jean-Dominique Senard has warned of a "tsunami" coming toward the auto industry and accused public authorities seeking to limit pollution of "underestimating the social impact of the matter."
"We are heading toward a transformation that will lead to major job cuts," he said earlier this month at a finance ministry event where the government unveiled measures to support suppliers, including guaranteed loans and a fund to back them.
France also supports a European effort to make batteries for electric cars, a market currently dominated by Asian producers. A French plant operated by PSA and Saft, a unit of Total SA, will start production in 2022, creating about 2,000 jobs, Courbe said.
The facility will also aim to develop the next generation of batteries, including solid state batteries, he said. Courbe is a member of Renault's board.
Earlier this week, the European Union approved aid from seven member states, including France and Germany, to help develop the battery industry through a group of companies. France will invest 700 million euros ($776 million) of a total of 3.2 billion euros from the countries involved, according to the finance ministry.