Former FX Traders Wait for U.S. Jury Decision Over Collusion Charges
(Bloomberg) -- A Manhattan federal jury is wrestling with whether four guys sitting at their computers manipulated the $5.1 trillion a day global currency market. U.S. prosecutors say yes, they did. The government used its star witness, former UBS AG trader Matt Gardiner, and records of computer chats to back its case. Jurors heard about strategies like double-teaming and "bulleting" — or buying aggressively — to rig the euro-dollar exchange rate.
The traders, known as "The Cartel," discussed their interests and open positions in the online chats before key price benchmarks were set in London. In some cases, they would tag-team trades in an effort to move prices in the same direction, or hold off if their bets might trigger a loss for others, prosecutors said.
But defense lawyers dismissed the claims as nonsense. With hundreds of competitors battling to get the best price on trades in the biggest market in the world (in terms of volume) there's no way a small group of traders could influence prices to such a degree, the defense said. The chats were an everyday tool that traders used to swap market color in order to do their jobs, the defense said. The bankers were open about their participation in the forums, and were never told to stop by managers or regulators, the defense said.
Here are the traders at the center of the case:
Christopher Ashton
Role: Former head of spot FX trading at Barclays Plc
Nickname: Romf, Robocop
Background: Gardiner called him "among the best traders I'd ever met."
Spent less than a year as a member of "The Cartel."
Ashton, speaking to a colleague in 2012:
Looking back it's gonna look, in the cold light of day, it's gonna look f---ing awful.
This needs to stop now. If not, you know, if not – it should have stopped before. But we can't, I -I can't go back and change that.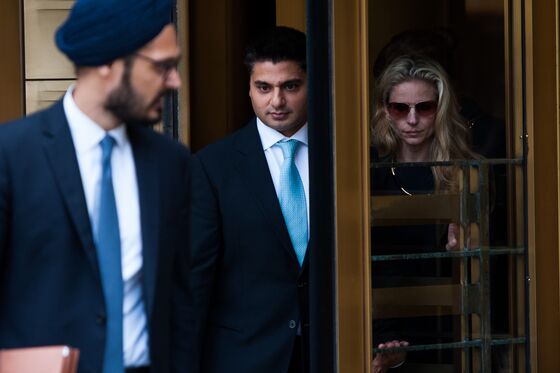 Rohan Ramchandani
Role: Former Citigroup Inc. trader
Nicknames: Rug, Ruggy
Background: 38, lives in London. He met his wife at Citi. They have a 4-year-old daughter and a baby that was born Oct. 21, while Ramchandani was on trial in New York. Grew up in Hong Kong. Gardiner attended his wedding.
Gardiner testified he saw Ramchandani making "the most money I'd ever seen a trader make."
A former colleague testifying on his behalf said he was a "golden boy" in demand at the bank for his knowledge of markets and ability to communicate with others.
When Ramchandani was invited to join a chat with Richard Usher and Gardiner, he wrote:
aha the naughty boys club
A 2009 chat between Ramchandani and Usher:
Ramchandani: u don't have to
there's no pressure
Usher: 1 team one dream mate
Ramchandani: yes
not slippery
not selfish
but don't ever give up a position u want to keep!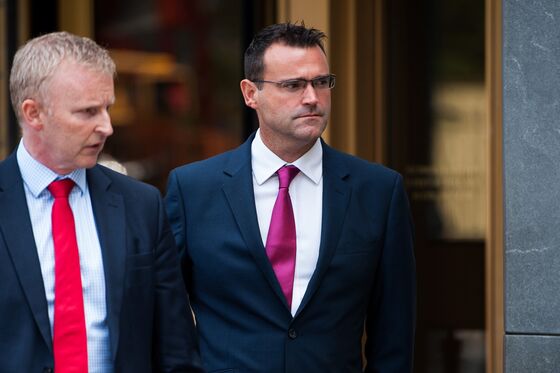 Richard Usher
Role: Former JPMorgan Chase & Co. trader
Nickname: Feston
Background: From Sittingborne, Kent; married high school sweetheart. He's the father of two children, a boy and a girl who was born while he was part of "The Cartel," which Gardiner said they started after sharing a few beers in a London pub in 2007.
Usher and Ramchandani in a 2008 chat:
Usher: I've made so much money
haha
silly
Ramchandani: well its awesome I think we are both helping each other out
Usher: well best day for as long as I can remember
and I owe it all to you
for compliance purpose
no collusion going on here
hahahaha
And when Ashton left the group in 2012, Usher said:
Matt Gardiner
Role: Former currency trader at Barclays and UBS Group AG
Nickname: Fossil, Foss
Background: Lives in Bristol; grew up in Sussex. Grandfather used to trade goods and said "trading is in the blood"
He attended the University of Liverpool.
Gardiner wasn't charged in exchange for his testimony at trial. He was prohibited by the Federal Reserve from participating in the banking industry.
Defense lawyer said his deal with the prosecutors made him a "deeply flawed witness" and urged the jury not to believe what he said.
Gardiner and Usher discussed Ramchandani's short position in a 2009 phone call:
Usher: Shall we rip it and bury him?
Gardiner: no
Usher: That was a joke by the way
Gardiner: I know
Usher: If you had said yes, I would have judged you
Arguments Jury Is Considering
Prosecutors summed up the case for the jury Thursday, replaying the 2012 phone recording in which Ashton seemed to confess his fears that the transcripts of his online chats would come back to haunt him, including the "it's gonna look f---ing awful'' comment. "In the cold light of day, it doesn't just look awful," Assistant U.S. Attorney Carrie Syme said. "It was a crime."
Lawyers for the defendants told jurors that none of the members of the group -- including Gardiner -- had any notion they were doing anything wrong. "They never believed they were conspiring to fix prices or rig bids," Ramchandani's lawyer, Anjan Sahni, argued. "They never believed they were doing anything but their jobs."
They "never coordinated their trading," but instead made independent decisions to benefit their own trading positions, said David Schertler, Ashton's lawyer.