Ex-Frankfurt Bankers Build $1.7 Billion Portfolio for 30 Clients
(Bloomberg) -- (Machine translation provided by Google and reviewed by Bloomberg editors)
Sometimes it pays off handsomely to become self-employed.
Around two and a half years after its start, Frankfurt-based family office Segura & Jesberger -- which was founded by two ex-bankers -- looks after assets worth 1.5 billion euros ($1.7 billion) belonging to 30 clients, CEO Thomas Segura told Bloomberg in an interview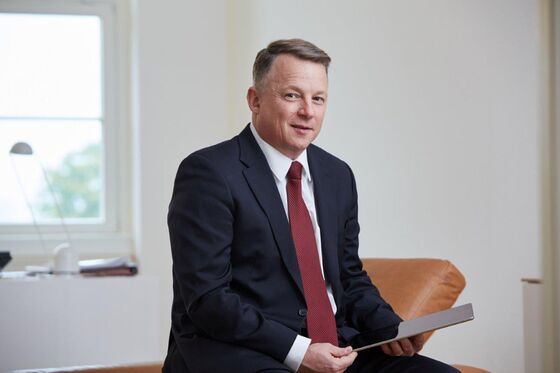 "Most of them are entrepreneurial families, as well as some institutional clients," the 51-year-old said. "We want to grow in a healthy way and gain about a handful of new clients each year."
Before they founded their own company, Segura and partner Markus Jesberger helped to lead a venture called Frankfurt Family Office. Its parent company BHF is now part of the German-French financial services provider Oddo BHF.
When establishing their own business, Segura and Jesberger took around 20 clients with them, they said. In addition, five of the currently seven employees joined from BHF, the two heads included.
Around 300 Single Family Offices in Germany
Frankfurt-based management consultancy Investors Marketing estimates the number of single-family offices in Germany to be around 300, and the number of independent multi-family offices like Segura & Jesberger to be below 100. It currently sees total assets in family offices at around 200 billion euros.
"While family offices in the US are nothing unusual, their number has been steadily increasing in Germany in recent years. This is partly because of the loss of confidence in banks triggered by the financial crisis," Peter Schaubach, Head of the Competence Center for Family Office at the EBS University for Business and Law in Wiesbaden, said.
Oliver Mihm, CEO of Investors Marketing, argued in the same vein. "We see slow but steady growth in the family offices market," he said. "Especially bank-independent family offices are on the rise."
Assets Spread Over a Number of Managers
In contrast to some other family offices, Segura & Jesberger sees itself as a steering and control body for assets and keeps out of operational asset management. "When we set a 30 percent equity ratio with a client, we do not look after the investments ourselves, but start a bidding process with asset managers to avoid conflicts of interest," he said.
Most of the time, a customer's assets are distributed among three to eight managers, also in order to spread the risk, he added. Twice a year, there are strategic meetings with each client, and one of those meetings also includes the asset managers.
In general, Segura recommends conservative bond investments to his clients in the current low interest rate environment. "They compensate for riskier investments that promise higher returns," he said. However, the focus is not on hedge funds and structured products.
Segura highly values networking among his clients. His company recently invited customers to the Salzburg Festival. "Many entrepreneurial families have similar issues, maybe looking for partners in business ownership," he said. Around 20 clients accepted the invitation.
Original Story:
Frühere BHF-Banker holen 1,5 Mrd. Euro für eigenes Family Office
Reporter on the original story: Stephan Kahl in Frankfurt at skahl@bloomberg.net
Editor responsible for the original story: Erhard Krasny at ekrasny@bloomberg.net