Former Credit Suisse Executive Alleges Bank Had Her Followed
(Bloomberg) -- A former Credit Suisse Group AG employee in the U.S. alleges that the Swiss bank had her followed after she was involved in an accounting dispute at a struggling technology joint venture, adding to the lender's woes after a spying scandal earlier this year.
The Swiss bank and Palantir Technologies Inc, a firm seed-funded by the U.S. Central Intelligence Agency, together founded Signac in 2016 to detect unauthorized trading by employees. Colleen Graham left the lender after 20 years to join Signac as chief supervisory officer. She alleged in a U.S. Department of Labor court filing that Credit Suisse retaliated against her after she refused to sign off on how revenue from Signac would be booked in the joint-venture's accounts.
The revelations are the latest to hit the bank just months after a spying scandal surrounding the departure of former wealth management head Iqbal Khan that cost chief operating officer Pierre-Olivier Bouee his job and dented the bank's reputation.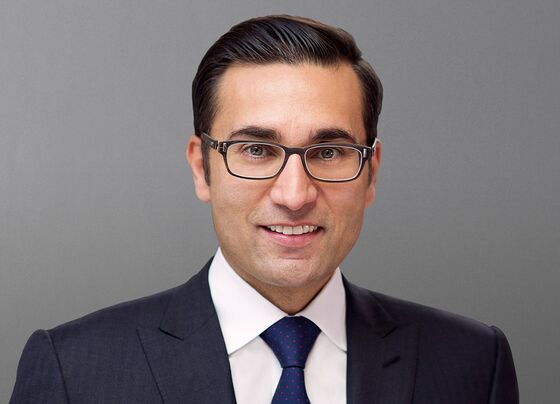 Bouee, chief lieutenant for bank head Tidjane Thiam at three companies for more than 10 years, stepped down in October after ordering detectives to shadow Khan because of fears that he would seek to take top bankers with him to his new employer UBS Group AG. While the spying scandal gripped Zurich financial circles and even led to the suicide of a contractor, the bank's internal investigation concluded that the COO acted alone and other top management had no knowledge of the spying.
Graham's case, which was reported Wednesday by Dow Jones, originates from 2017. Lawyers for Graham filed in August of this year to oppose a motion jointly brought by Credit Suisse and Palantir to dismiss her complaint. Graham left Credit Suisse in February 2016, according to her LinkedIn page.
Credit Suisse and Palantir "expressed strong frustration" about her stance over the accounting problem, according to the filings. A Palantir executive said it would have a "massive downstream impact" and the two companies then "pressured Graham to distort the facts" to allow more than $14 million in revenue to be recognized in 2016, the filings read.
Graham's refusal prompted the bank to then exclude her from key meetings, make threats to fire her and exclude her from some compensation, her lawyers wrote. Credit Suisse then sent an "unidentified woman to follow, harass and intimidate Ms. Graham for three days," according to the filing.
Credit Suisse said in a statement that it had conducted a "thorough and comprehensive internal investigations into every one of Ms. Graham's claims and found them to be entirely baseless." At the same time, Department of Labor investigators "looked at her allegations for more than a year, found that there was no basis for the matter to proceed, and dismissed her claims entirely," it said. The bank said it will continue to fight the allegations.
Credit Suisse's investigation didn't find any evidence that Khan had attempted to poach employees. Homburger, the law firm charged with investigating the case, didn't look into a private falling out of Thiam and Khan and said some correspondence had been deleted.