Forget Coal – Halloween Candy Could Heat 570 Canadian Homes
(Bloomberg) -- Canadians consume enough candy at Halloween time to heat 570 households for an entire year.
The candy consumed by trick-or-treaters (and the parents who snack a little while dispensing the sweets) total 136 grams per person, the National Energy Board said in a report Tuesday. That adds up to 57,000 gigajoules of energy.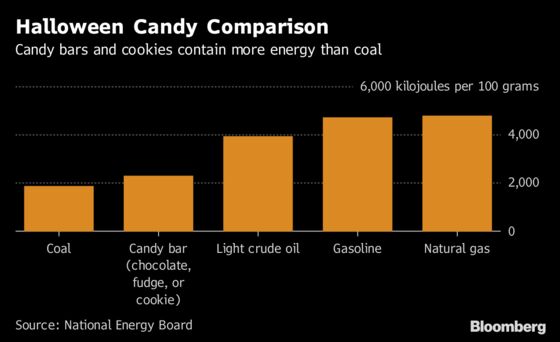 "When compared to common fossil fuels, Halloween candy can pack a bigger energy punch than coal but not as big as light crude oil or natural gas," the NEB said.
Now, if only all those sweets could go into the energy grid instead of our waistlines.