For $20 Billion Investment Manager, Trash Means Protection From the Trade War
(Bloomberg) -- As the U.S. and China exchange tit-for-tat trade sanctions, money manager Yana Barton is looking in an unlikely place for protection from tariffs: the trash.
It's all about the waste management industry's ability to control prices, said Barton, who oversees $21.6 billion for Eaton Vance Corp. While additional tariffs will eventually lead to higher costs for many companies and consumers, businesses that handle waste removal should be largely insulated compared to others in the industrials sector. The stocks also could help diversify portfolios from more cyclically oriented holdings.
Waste is "very much a derivative of consumption and the economic backdrop, but many of these companies have pricing power," Barton said in an interview at the firm's Boston headquarters last week. "What are you going to do with your waste? You still need to get rid of it. These are long-term secular stories that aren't going away and have all these things that check the box."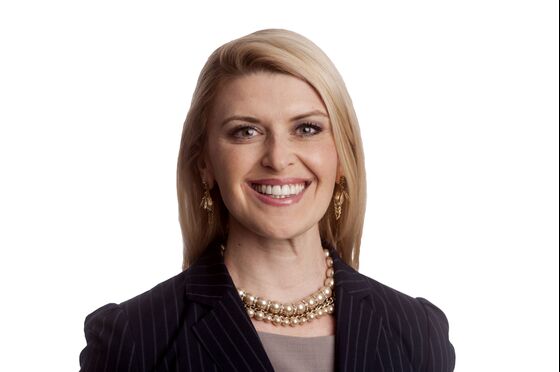 The Eaton Vance Growth Fund, one of the mutual funds Barton co-manages alongside Lewis Piantedosi, is up 18 percent this year compared with a 15 percent return for the Russell 1000 Growth Index. Industrials stocks as a whole make up roughly one-tenth of the fund's holdings, including trash removal giants such as Waste Connections Inc. and Waste Management Inc.
Since the initiation of tariffs, strategists and investors have pointed out that large industrial corporations with global footprints are bound to feel pain. Companies such as Boeing Co., 3M Co. and Caterpillar Inc. have been viewed as trade war proxies.
But Barton pointed out that the industrials label applies to more than a dozen diversified industries, and the group that houses the waste management firms is one of the least correlated to the rest. Data show that since 1985, the commercial services and supplies industry group, which houses trash removal businesses, varies the most from the S&P 500 industrials sector, she said.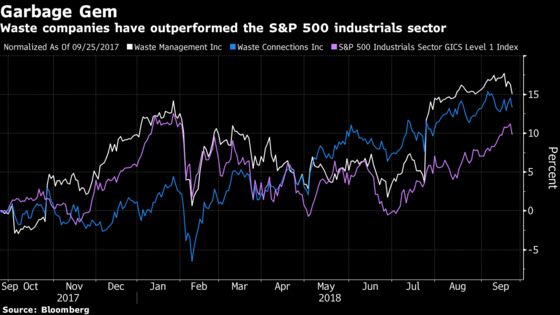 So far this year, Waste Management has gained nearly 5 percent while Waste Connections is up 12 percent. That compares with a gain of less than 4 percent for the industrials sector as a whole.
"Sentiment has been a little bit wobbly given the fact that you don't know what the ultimate implication of all these unknowns are going to do to these large-cap industrial companies that are global," Barton said. "We still believe we are in the middle innings of an economic recovery, so there's still room to grow. But as you are getting later in the cycle, you need to be a little bit selective."