Five People Dead From Shooting in Aurora, Ill., Officials Say
(Bloomberg) -- A mass shooting in Aurora, Illinois, killed at least five people, local law enforcement officials said in a news conference on Friday.
The officials didn't immediately identify any of the victims. They also said five police officers were struck during the shooting, which occurred at a 29,000-square-foot manufacturing warehouse in the Chicago suburb.
The alleged shooter was a 45-year-old man who is believed to have been a worker at the manufacturing company. He was killed during a shootout with police and his motive is not known at this time, the officials said.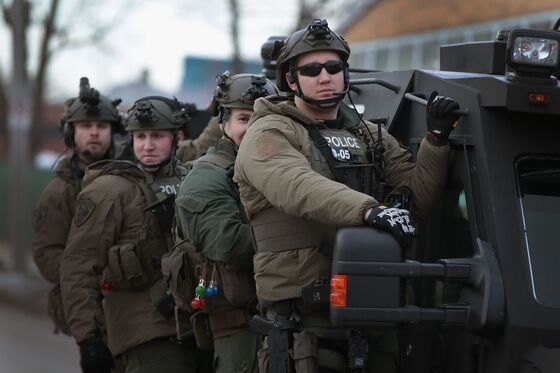 Earlier, the White House said President Donald Trump was monitoring the situation. Trump later praised the response of Aurora law enforcement in a tweet and sent his condolences to the victims and their families.
Aurora is about 40 miles (~64 kilometers) west of Chicago and is Illinois' second-largest city
The shooting comes one day after the one-year anniversary of a high school shooting in Parkland, Florida, that killed 17 people.