Fire Risk: California Drought Conditions 100%, Up From 26%
(Bloomberg) -- The whole of California is a potential tinderbox right now.
Drought and dry soil conditions widened to 100 percent of the flame-whipped state from 26 percent a year earlier, providing tinder for this month's Camp Fire conflagration -- one of the deadliest wildfires in U.S. history, according to data for the week ended Nov. 13.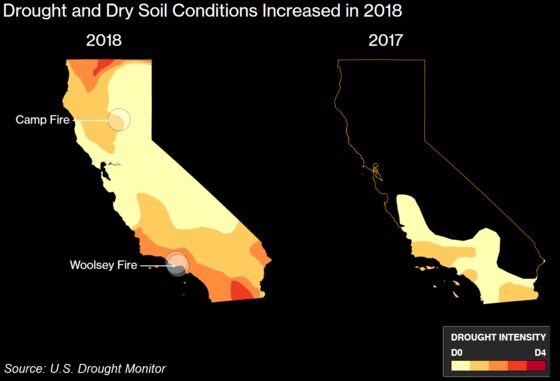 As of 7 a.m. local time today, fire crews recovered the remains of 77 people from the Camp Fire disaster zone, according to the Cal Fire firefighting agency. That would make it the sixth deadliest U.S. wildfire, based on historical data compiled by Bloomberg. A year earlier, in October 2017, California wildfires killed more than 40 people.
Cal Fire also reported the blaze has destroyed 11,713 residences, 472 commercial and 3,388 other buildings.
Drought and wildfire risk loom large beyond California. Across the U.S. today, almost 45 million homes "abut or intermingle" with wild land, according to the National Fire Protection Association in Quincy, Massachusetts.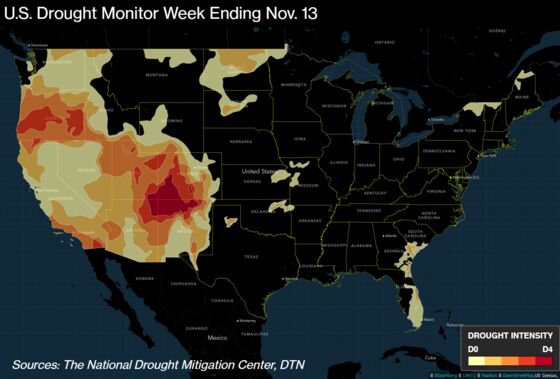 Lessons of the past are often forgotten. Following is a list of the deadliest U.S. wildfires:
Also see: Latest incidents in California