Finland Targets Investors in Bid to Create New Battery Industry
(Bloomberg) -- Finland is looking for investors to help it build a new industry around electric-vehicle batteries over the next half decade.
The country, which refines more than half the cobalt produced in Europe, published a report on Tuesday laying out its case.
One of the key planks in Finland's pitch to investors is its rich stock of minerals needed to power such batteries, according to the report by the Economy Ministry. It also underscored the country's low power prices and closeness to European manufacturers.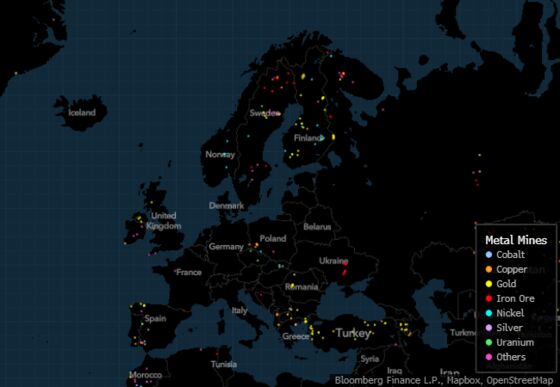 "Finland's access to some of the key raw materials required for batteries and a plentiful supply of green electricity put the country in a fantastic position to capture cell manufacturing capacity," said James Frith, head of energy storage at BloombergNEF in London.
The global EV battery market is set to grow at a compound annual rate of 52% by 2025, the year when demand out-paces capacity, with the total addressable market reaching $247 billion by 2030, according to analysts at Bank of America.
For now, Finland lacks expertise in battery-cell production and is behind European peers such as neighboring Sweden, where Northvolt AB's main battery-making facility is expected to start at the end of this year.
Finland so far has no such facilities. The Economy Ministry also notes that global competition for skilled staff is fierce while a cell factory would cost "billions of euros" to build.
The country has taken a few small steps. Valmet Automotive Oy manufactures battery packs at two Finnish plants, with the second under expansion this year. The company is part owned by Chinese battery maker Contemporary Amperex Technology Co.
"Cell manufacturing is certainly the 'poster child' of the EV/battery industry, but there are plenty of other stages within the supply chain that bring value to a country," Frith at BloombergNEF said.