Finding Virgin Australia Buyer a Job Worth $19 Million
Restructuring experts expect to be paid as much as A$30 million ($19 million) to find a buyer for Virgin Australia Holdings Ltd., the highest-profile airline to fall to the coronavirus.
The debt-laden carrier said Tuesday it handed control to administrators at Deloitte after being overwhelmed by a near-halt in passenger revenue.
The estimated remuneration for the voluntary administration is A$20 million to A$30 million, with further costs in the event of a liquidation, according to a circular to Virgin Australia's creditors posted on Deloitte's website.
The first creditors meeting is on April 30, the circular said.
Administrators aim to restructure and find new owners for Virgin Australia, which had more than A$5 billion in debt at the end of 2019, in two to three months. More than 10 parties have expressed an interest, according to Vaughan Strawbridge, one of the four administrators.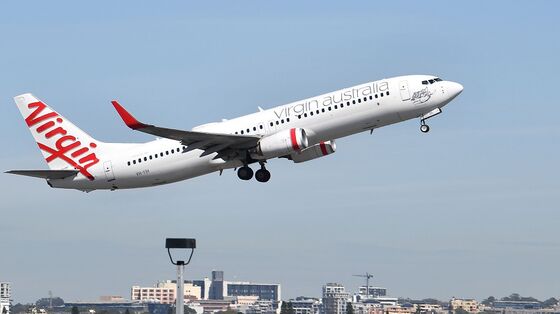 Deloitte will be paid about A$200,000 for preliminary work undertaken assessing Virgin Australia's position, it said in the circular.