Farm Aid Falls Short of Trade-War Pain, Land O'Lakes CEO Says
(Bloomberg) -- U.S. farmers are under "tremendous stress" as the trade war with China closes off a massive market for soybean and dairy products, adding further pain to industries beset by oversupply and low prices.
That's the view of Beth Ford, chief executive officer of Minnesota-based agriculture cooperative Land O'Lakes Inc.
Attending the Global Food Forum in New York this week, she said the Trump administration's compensation package falls short of the losses being incurred by producers, many of whom can't simply wait for tariffs to be lifted.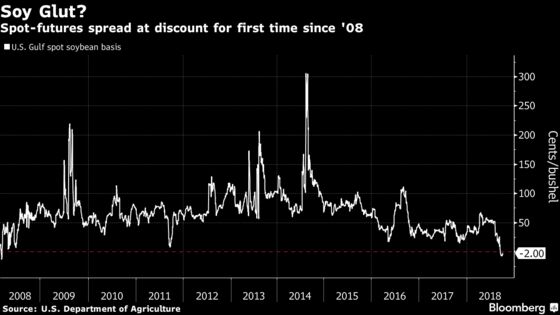 "The bean farmers are going to get $3 billion but it doesn't make up for the $6 or $7 billion loss that they've already seen," Ford said, referencing the $3.6 billion for soy farmers included in the short-term aid package the U.S. Department of Agriculture announced in August.
Dairy farmers, who rely on significant exports to Mexico, are also left in a lurch, she said.
"For dairy, we think it's lost a couple billion dollars in value since they started this discussion," she said. They are only receiving $127 million under the USDA plan.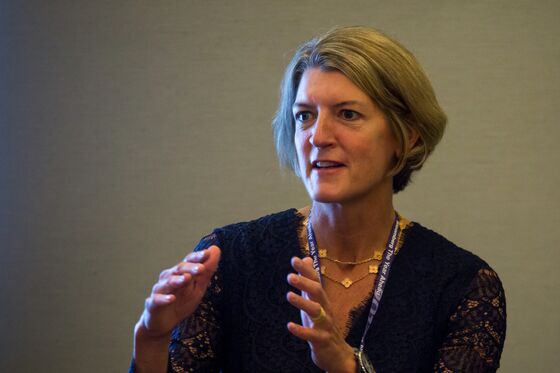 In addition to the cooperative's marquee butter business, Land O'Lakes also includes animal-feed operations and seed and crop protection. In the dairy sector, she pointed to ongoing problems including the dollar strength and consolidation.
While Ford appreciates the administration's work on a new agreement with Mexico, it's too early to say what the long-term impact will be given specifics aren't known yet. She noted that Canada's dairy trade policies have created hardships for upper Midwest farmers.
China represents a huge opportunity for dairy powders, but that market is effectively closed and prices have started to fall, she said. She called for the administration to "work with speed" to resolve trade issues.
"Everybody realizes the production in the U.S. is good, safe production," she said. "My hope is that we don't step away from the market and allow others into the market to take our place."