Falcon Edge's Gerson Said to Field, Reject Russia Fund's Advance
(Bloomberg) -- In the weeks after Donald Trump's stunning election win, Rick Gerson cropped up in some interesting places for a relatively unknown hedge fund manager.
He was at the Four Seasons in New York for a meeting with members of the president's transition team. Then came a break in the Seychelles, the nation off the coast of Africa -- which has since been identified as a private meeting ground for Erik Prince and a Russian money manager.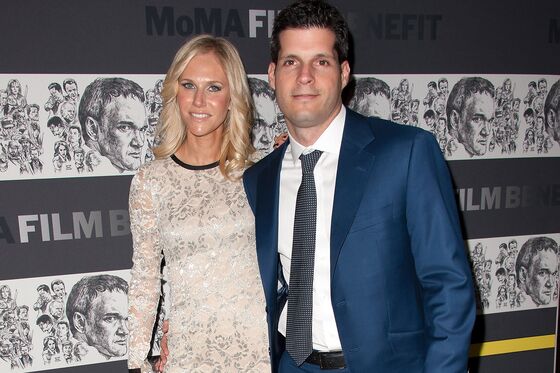 Gerson, a founder of a hedge fund known as Falcon Edge Capital LP, has said through his spokesmen that these were glancing encounters. Although Gerson was in the Seychelles on vacation the same week as the Prince meeting, he didn't attend it, they've said.
Around this time, Gerson also received an investment proposal from the same Russian money manager who met with Prince, according to three people familiar with the matter.
That January 2017 outreach, which hasn't previously been reported, raises the prospect that Gerson was viewed as a potential line into the incoming administration by influential Russians, who made a range of overtures to people in the Trump family orbit. Gerson, 43, is a longtime acquaintance of Jared Kushner, the president's son-in-law and adviser, and Gerson's brother has invested with Kushner.
According to the three people familiar with the matter, the call to Gerson came from Kirill Dmitriev, who heads the Russian Direct Investment Fund, a $10 billion vehicle operating on the Kremlin's behalf. Dmitriev had a proposition, the people said: Would Gerson's Falcon Edge be interested in placing an investment for the sovereign wealth fund? The offer was notable because the U.S. had sanctioned RDIF in 2015. The rules limited U.S. investments into RDIF and other Russian firms but not the ability of those firms to invest in the U.S.
Gerson told Dmitriev he'd weigh the offer, according to the people. The entity's sanctioned status kept internal deliberations short and Gerson called Dmitriev to decline, the people said. It isn't clear what investment the sovereign wealth fund was seeking or if Dmitriev approached other U.S. investment firms with the idea.
Gerson and his representatives declined to comment for this article.
A spokesman for the Russian fund didn't address directly whether Dmitriev and Gerson had talked about an investment, but denied there had been any discussions about RDIF investing in the hedge fund itself. "RDIF did not sign any transaction documents or any investment agreements with Falcon Edge and never co-invested with Falcon Edge," the spokesman said in an email.
Dmitriev, a Harvard MBA who has previously worked at Goldman Sachs and McKinsey & Co., was appointed in 2011 to run Russia's new sovereign-wealth fund, which drew funding from state-owned financial firms and invests at home and abroad. Prior to the 2015 sanctions, several prominent U.S. investors sat on RDIF's advisory board, and the fund has invested in projects including Hyperloop One, a U.S. startup engineering high-speed transport using electromagnets.
"From the beginning of its operations, RDIF reviewed more than 3,000 co-investment opportunities from more than 150 different funds, including opportunities from more than 30 U.S. funds," its spokesman said in the email. "RDIF is currently reviewing more than 150 co-investment opportunities with more than 40 different funds."
The spokesman declined to enumerate how many of those discussions and investments occurred after the U.S. sanctions were enacted.
Dmitriev's approach to Falcon Edge is one of many contacts by Russians as Trump prepared to move into the White House. That same month, Russian state media reported that Dmitriev met with Anthony Scaramucci, a hedge fund manager and Trump aide, at the World Economic Forum in Davos to discuss potential investments. Dmitriev has been an advocate of U.S.-Russian dialogue for years, according to his spokesman.
The meeting that Dmitriev had around the same time with Prince, in the Seychelles, is reportedly under the scrutiny of U.S. Special Counsel Robert Mueller. Other contacts that Mueller is examining include those between Kushner and Russians who may have sought to establish back-channels with Moscow, and talks involving then-security adviser Michael Flynn.
A recurring presence in some of the meetings is Mohammed bin Zayed Al Nahyan, known as MBZ, the crown prince of Abu Dhabi and an acquaintance of Gerson's.
Several weeks after Trump won the election, MBZ and Gerson attended the meeting at the Four Seasons in Midtown Manhattan with Trump transition officials, including Kushner, Flynn and Steve Bannon, NBC News has reported. A few weeks later in the Seychelles, Gerson met with MBZ.
Later that week in the Seychelles came the meeting between Prince, Dmitriev and George Nader, a representative of MBZ who is now reportedly cooperating in Mueller's probe. Prince and Dmitriev discussed setting up a secret line of communications between Russia and the Trump administration, the Washington Post reported last year.
At the time, a representative for Prince told the paper that the meeting had "nothing to do with President Trump." Prince, a private security contractor who was an early Trump supporter, has testified to Congress that the attendees discussed commodity prices and trade at the brief meeting.
Gerson's spokesmen have said he was at the Four Seasons meeting in New York to escort former British Prime Minister Tony Blair, who is also friendly with MBZ, and that he didn't attend the Seychelles meeting between Prince, Dmitriev and Nader. A person with knowledge of Gerson's travels said he left before the meeting occurred.
During Trump's administration, the Middle East gulf region has undergone a dramatic realignment. The president has backed MBZ's blockade of Qatar, despite that country's history as an ally and host of the largest U.S. military base in the region.
Leading the Trump administration's Middle East policy has been Kushner, the president's son-in-law and a senior White House adviser.
Gerson has known Kushner for more than a decade. Gerson's brother, Mark Gerson, is an investor in Cadre, a real estate investing startup co-founded by Kushner and his own brother, Josh Kushner, a venture capitalist.
Both Kushners maintain a stake in the company, which has done business with their family real estate company Kushner Cos. and has considered investments from international firms while Jared Kushner has served in the administration. Representatives for Kushner have repeatedly stated that he doesn't mix business with his public role.