Facebook's Short-Lived Hub Is Latest Roadblock to Entering China
(Bloomberg) -- Facebook Inc.'s short-lived attempt to open an "innovation hub" in China underscores just how difficult it will be for the social network to build a meaningful presence in the country.
Shortly after a government website showed a unit of the social network could register a company in Zhejiang, meant as a hub to interact with Chinese developers, the notice vanished. While no reason was given, the New York Times reported that approval was withdrawn after the national internet regulator disagreed with the provincial government's approval of the subsidiary.
China, which tightly controls media and the internet, remains elusive to Facebook even as Chief Executive Officer Mark Zuckerberg makes overtures. Plans for a Beijing office went nowhere, photo sharing app Colorful Balloons failed to gain traction, WhatsApp works intermittently and its social network has been blocked for almost a decade. At the same time, Tencent Holdings Ltd.'s WeChat has become nearly ubiquitous, raising questions about whether the U.S. company would be able to win over customers even if it's allowed in.
"Given the current widespread cleanup of all media in China I think it is now even more difficult for Facebook to bring its main platform to China," said Andy Tian, chief executive officer of Asia Innovations Group, who runs a live-streaming service across China and has worked for Zynga and Google in the country.
The issue underscores the complexity of navigating China's regulatory terrain, particularly in an internet arena that's one of the most heavily policed and censored in the world.
"They should've had a direct conversation with the internet ministry saying 'we're not going to bring the Facebook platform to China - all we want to do is do an engineering thing and have investments,"' Tian said.
China's government limits what information and content its citizens can access, including by imposing its will on local social media. While WeChat and Weibo, the country's Twitter-like service, censor posts on sensitive subjects, Facebook and other foreign companies are beyond Beijing's control.
Where businesses with strategic technologies that China needs, like Intel Corp. or Tesla Inc., can negotiate concessions thanks to their advantages, Beijing sees little need to compromise when it comes to allowing in Western internet companies.
Asked at a briefing why Facebook's request had been rejected, Ministry of Foreign Affairs spokesman Geng Shuang directed all detailed inquiries to "the relevant authorities" but not before adding a comment about China's clout.
"China's internet market is booming. China has the largest internet users in the world. We would like to share the development opportunities brought by the development of the internet," he said. "As long as these foreign internet companies comply with Chinese laws and regulations we welcome their development and opening up of business in China."
Facebook's proposed hub highlights a shifting strategy for American companies banned from operating their main businesses in China: build small beachheads that don't attract attention but still promote their brands to developers, engineers and tech-savvy consumers. Google, whose main services are blocked, is focusing on promoting its TensorFlow software to developers, plunging money into an artificial intelligence research center in Beijing and launching doodling and note-taking apps that don't run up against the Chinese government's censorship controls. It has also been investing in local startups.
While China remains a massive hole in Facebook's global footprint of 2.23 billion people, the company has plenty of other challenges, including slowing growth, a tanking share price and scandals over user data.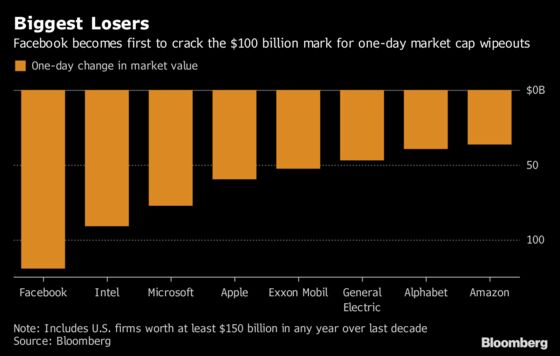 That helps to highlight why it still wants to be in China and continues to take small steps to establish a presence in the country, such as with the innovation lab.
Facebook didn't immediately respond to a request for comment.
"We have done this in several parts of the world -- France, Brazil, India, Korea -- and our efforts would be focused on training and workshops that help these developers and entrepreneurs to innovate and grow," Facebook said in a statement earlier this week when the hub was first reported.
The proposal was listed on a filing with a company registration database before it later disappeared. Facebook's subsidiary was approved July 18 with registered capital of $30 million, according to the filing.
It's significant that Facebook chose to locate its hub in Zhejiang, which would provide it with access to Chinese tech talent. The province south of Shanghai has a prestigious university, hosts China's annual summit of global tech leaders and is home to local technology giants Alibaba Group Holding Ltd. and its payments affiliate Ant Financial.
But with China tightening its grip on the web, including censorship of the traditional and social media, Facebook will keep facing an uphill battle.
"Chinese authorities take a much stricter approach in terms of information control and dissemination," said Ryan Roberts, an analyst at MCM Partners. "With the advertising scandals that are known to Facebook, I think it'll be a challenge for the company to roll out in China given the political environment is different versus other markets where Facebook operates."