Facebook's India Policy Head Quits Amid Political Content Debate
(Bloomberg) -- Facebook Inc.'s senior-most public policy executive in India will quit the firm, amid the social media company's recent tensions with the government over moderation of right-wing political content in the South Asian nation.
Ankhi Das, the public policy director for India, South and Central Asia, has decided to leave after working with the firm for nine years, Facebook's Managing Director for India Ajit Mohan said in a statement.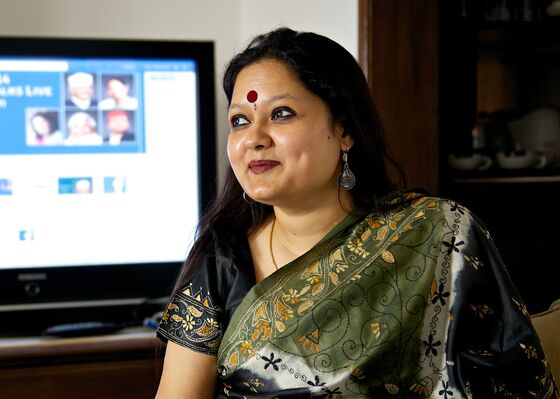 "Ankhi has decided to step down from her role in Facebook to pursue her interest in public service," Mohan said, adding that Das had made "enormous contributions" as part of Facebook India's leadership team over the last two years.
Das first figured in the public spotlight after the Wall Street Journal reported in August that the U.S. firm failed to remove an alleged hate speech post from a lawmaker belonging to the ruling Hindu nationalist Bharatiya Janata Party. Facebook then deleted the anti-Muslim posts after being questioned by the paper. Current and former Facebook employees told the paper that Das opposed the deletion of the posts despite being flagged internally as breaching standards.
Last month, India's Minister of Information Technology Ravi Shankar Prasad, in a letter to Facebook's Chief Executive Officer Mark Zuckerberg, accused some employees at the social media firm of blocking right-wing views in India.