Facebook Names Dropbox Chief Executive Drew Houston to Board
(Bloomberg) -- Dropbox Inc. Chief Executive Officer Drew Houston is joining Facebook Inc.'s board.
Houston, who co-founded file-sharing software company Dropbox in 2007, is a friend of Facebook CEO Mark Zuckerberg. Houston has in the past turned to Zuckerberg for help running his own company. "He's given me a lot of advice on company scaling," Houston told Bloomberg's Emily Chang in 2015. "How do you organize people? How do you set up these systems?"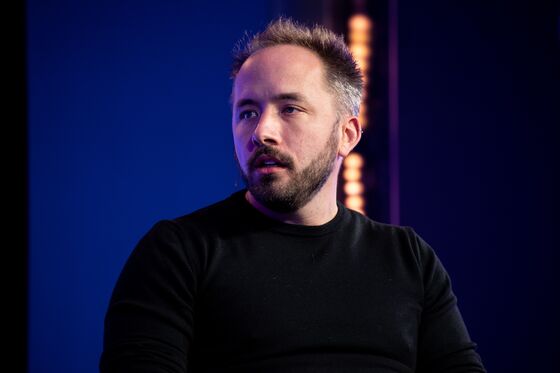 As a director of the world's largest social-media company, Houston will be responsible for advising Zuckerberg. Still, Facebook's dual-class stock structure means that Zuckerberg has a controlling ownership stake in Facebook, putting the board's actual influence in question. Zuckerberg's iron-clad authority over the company is one of the central issues each year at Facebook's annual shareholder meeting.
"Drew brings valuable perspective to our board as a leader of a technology company with services used by millions of people and businesses," Zuckerberg said. "He thinks deeply about where technology is going and how to build a culture that delivers services that always work well."
Houston will be the board's eighth member, and the first to join since lead independent director Sue Desmond-Hellmann left last October. Houston won't be the company's lead independent member, however, and Facebook is still looking for Desmond-Hellmann's replacement, a company spokeswoman said.
"It's been inspiring to watch Facebook grow into a platform that reaches billions of people around the world," Houston said in a statement provided by Facebook. "I'm looking forward to working with Mark and the rest of the Board on the many opportunities and challenges ahead."