Exxon Board Mulls Adding Climate-Conscious Hedge Fund Mogul
(Bloomberg) -- Exxon Mobil Corp. is considering adding activist investor Jeff Ubben to its board amid intensifying criticism of its approach to climate change, according to people familiar with the matter.
Ubben, who founded ValueAct Capital Management two decades ago, has become known for his social and environmental investing in recent years. His new firm, Inclusive Capital Partners, is also discussing taking a meaningful stake in the oil giant if he were appointed the board, the people said, asking not to be identified because the matter is private.
Ubben's ongoing talks with the board are constructive and a decision on whether or not to appoint him could be made in the coming weeks, the people said. His candidacy has already won the support of other shareholders, including D.E. Shaw & Co., the people said.
Representatives for Inclusive Capital, Exxon and D.E. Shaw declined to comment.
Exxon has long attracted criticism for its persistent focus on fossil fuels but those attacks have intensified in recent years as its financial performance cratered. Last year, the stock lost 41% and the company made its first annual loss in at least four decades as years of elevated spending on new oil and gas operations left it highly exposed to the crude price crash caused by Covid-19.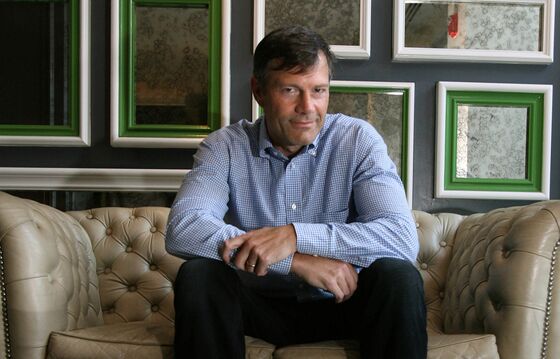 D.E. Shaw has written the company, urging it to cut costs in order to preserve its dividend and called on the driller to take steps to improve its environmental reputation while another activist investor, Engine No. 1, has nominated four directors to the board as part of its campaign for a strategic overhaul.
Exxon has so far responded by slashing costs and spending to defend its dividend, all-but abandoning its 2018 counter-cyclical growth plan to build oil, gas and petrochemical facilities from the Permian Basin to Papua New Guinea. This week Exxon appointed former Petronas Chief Executive Officer Tan Sri Wan Zulkiflee Wan Ariffin to its board and is speaking to other director candidates.
The appointment of Ubben would go some way to assuage the concerns that big institutional investors have over Exxon's approach to the energy transition. A veteran money manager Ubben has been involved in agitating for change at many corporate giants including Citigroup Inc., Rolls-Royce Holdings Plc and Microsoft Corp. over his career.
One of his last holdings at ValueAct was in BP Plc after an "inspired" presentation by CEO Bernard Looney, who pledged to transition the oil supermajor toward clean energy, Ubben said in a February 2020 interview. Ubben left ValueAct last year to start Inclusive Capital, which numbers electric-truck company, Nikola Corp., power generator AES Corp., bioenergy firm Enviva Partners, and Strategic Education, among its investments.