Three Believed Dead After Illinois Chemical Plant Explosion
(Bloomberg) -- Three workers are believed dead after an explosion at a chemical plant in Waukegan, about 40 miles (64 km) north of Chicago, late on Friday, the Associated Press reported, citing local authorities.
Steven Lenzi, Waukegan fire marshal, said crews had suspended their search for the employees missing at the AB Specialty Silicones LLC plant and that it was "not likely" anyone survived the blast. The Chicago Sun-Times reported one body had been recovered.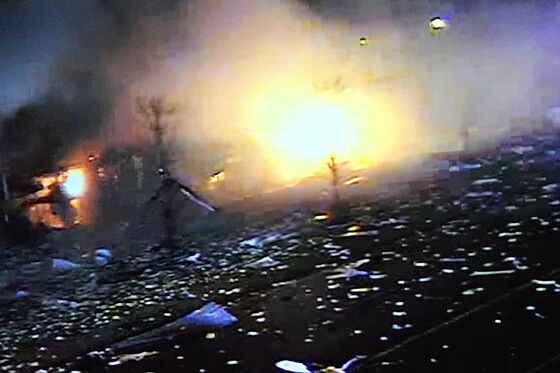 A fire that followed the blast at 9:30 p.m. Friday was extinguished while the search effort continued, CNN said earlier on its website. Nine employees were inside the plant when the explosion occurred; four were earlier reported injured and two declined treatment.
The Lake County Sheriff said in a tweet Friday night that the explosion had been "ground shaking." Television images showed the plant almost totally leveled.
Closely-held AB manufactures silicone-based raw materials, vinyl polymers and resins, including products for the cosmetics, dental and medical industries and for various industrial uses, according to its website and LinkedIn page.
In January the company announced it was growing its storage and production capabilities and moving ahead with a "continuous expansion" of the Waukegan campus, which it said comprised four buildings and over 240,000 square feet of R&D, manufacturing, warehousing and office space.
An AB spokeswoman didn't immediately respond to an emailed request for comment.