Ex-UBS  Banker Andre Laloni to Join Brazil's Caixa as CFO
(Bloomberg) -- Brazil's giant state-owned lender Caixa Economica Federal is bringing in former UBS investment banking executive Andre Laloni as its new chief financial officer, according to two people with knowledge of the matter.
Luciane Ribeiro, the former CEO of Santander SA's Brazil Asset Management unit, is also joining the bank, the people said, asking not to be named because the information isn't public. She will take over Caixa's 339.6 billion reais ($91 billion) asset manager.
A Caixa representative declined to comment.
Laloni, who left UBS in November 2016, is part of a slew of senior executives that Pedro Guimaraes, Caixa's new chief executive officer, is hiring to help set the stage for a flurry of asset sales the bank plans for this year. Among those are as many as four initial public offerings for its subsidiaries, including the asset-management unit.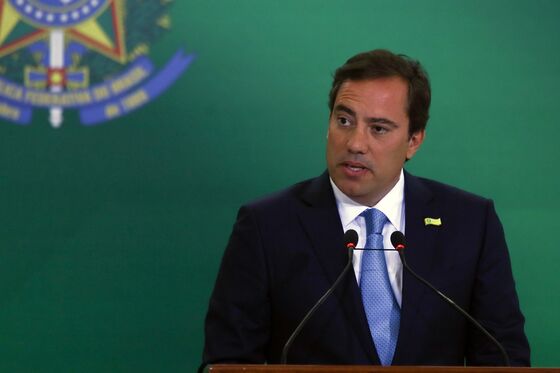 Before UBS, Laloni was a managing director at Barclays and a senior vice president at Goldman Sachs, according to his LinkedIn profile.
Guimaraes will keep Eduardo Dacache as Caixa's corporate banking head and name Claudio Saliturno, a former executive at payment-processor Cielo SA, as the head of technology, the people said. A list of names for Caixa's new senior management first appeared on Brazilian blog O Antagonista.
Caixa has already kickstarted the nation's asset-sale agenda. A government fund managed by state-run lender will sell its stake in IRB Brasil Resseguros SA, Latin America's biggest reinsurer, raising around 2.54 billion reais, based on the stock's closing price before the announcement.
The sale is scheduled to price Feb. 26, and the sales team will be led by Caixa along with Bank of America, Itau BBA, Bradesco BBI and Banco do Brasil, according to a regulatory filing.