Ex-Trump Associate Sater Sued for Hacking Ex-Friend's Computers
(Bloomberg) -- Felix Sater, a longtime business associate of President Donald Trump, was sued by a California woman who claims he hacked her business computers and smart phones so he could pitch his own life story to Hollywood and the media.
Stella Bulochnikov Stolper, a television producer and onetime agent for Mariah Carey, says Sater is a former family friend who gained unauthorized access to her computers when he was staying at her home in Calabasas, California, after they reconnected in November 2017, according to a lawsuit filed Friday in U.S. District Court in Brooklyn, New York. Sater, in a telephone interview, disputed the claims.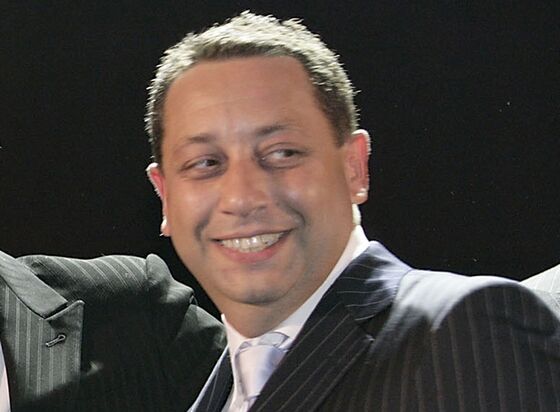 Sater is a Russian-born U.S. citizen and developer who twice pleaded guilty to felonies in the 1990s and was a former undercover asset for the FBI. He helped Trump with development deals, including ventures in Russia, and even had an office in Trump tower on the same floor as the billionaire, according to former Trump lawyer Michael Cohen. Sater is scheduled to testify March 14 before the House Intelligence Committee about the Trump Organization's effort to build a Trump Tower project in Moscow.
Stolper, a TV producer and businesswoman, said she knew Sater growing up in Brooklyn and said the two reconnected after meeting at a funeral. Sater "took advantage" of her "delicate emotional state," Stolper alleges, saying she invited him to come and stay with her whenever he was in California.
Sater only renewed their acquaintance because he wanted to "leverage" her Hollywood connections and introduce him to industry insiders, "so that Sater could pitch media endeavors based upon his own turbulent life," she said.
Their relationship soured after Sater's visits to her home grew longer. Stolper says he began meddling in her personal affairs as well as that of her business, Wikked Entertainment Inc.
Sater and his assistant, Kalsom Kam, who was also named in the lawsuit, disputed the claims.
"This is a lame attempt from a former business associate and romantic interest to avoid her obligations to me under our confidential settlement agreement," Sater said Monday in a telephone interview.
By email, Kam said he worked for both Sater and Stolper for more than a year, handling appointments, emails and other matters.
"I was completely authorized by Stella to do the work that I was doing," Kam said. "They were business partners and were romantically involved. It is my understanding that there is a settlement agreement between them. I vigorously deny the false allegations that have been made."
After Sater finally moved out of her Southern California home on Oct. 26, 2018, Stolper said she learned that Sater and Kam had gained unauthorized remote access to her computers and devices that allowed Sater to retrieve her digital and electronic files, including access to her contracts with studios and talent, client deals, scripts, treatments, contracts and other protected intellectual property.
Sater has even "continued to access plaintiffs' computers and devices via the unauthorized backdoor remote access," Stolper said. The suit that alleges two claims of unauthorized computer access, seeks punitive damages of at least $2 million and a court order barring Sater from continuing to access Stolper's computers and devices as well as from disseminating any of her proprietary information.
Stolper's suit was filed in the same courthouse where Sater secretly pleaded guilty and agreed to cooperate with the government. The U.S. would later say he helped investigations involving the Mafia, the Russian mob, al-Qaeda and unspecified foreign governments.
The case is Stolper v. Sater, 19-cv-1241, U.S. District Court, Eastern District of New York (Brooklyn)