Ex-Trump Aide Gribbin Joins Infrastructure Investor Stonepeak
(Bloomberg) -- The architect of President Donald Trump's infrastructure initiative is taking a senior post at investment firm Stonepeak Infrastructure Partners, which just finished raising billions of dollars for deals.
DJ Gribbin, who led an administration-wide effort to formulate a U.S. infrastructure plan published in February, left the White House in April and is joining Stonepeak as a senior operating partner, he said in an interview. It's a reunion of sorts: He previously worked with Stonepeak's co-founders and other senior executives at Macquarie Group Ltd.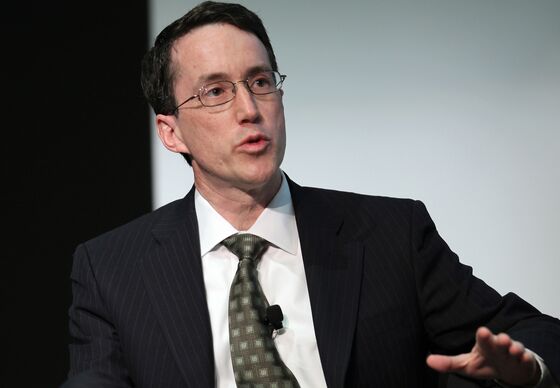 "Having watched them up close, I'm convinced the firm is well-positioned to continue bringing an innovative approach to the U.S. market," said Gribbin, who will remain based in Leesburg, Virginia.
His connections across the government will likely prove helpful to the firm in navigating what he calls an unusually complex landscape for infrastructure -- with federal, state and local officials all playing roles. "To be successful in this market, you have to be nimble, entrepreneurial and creative," he said.
At Macquarie, he held roles including head of government advisory, counseling authorities on projects and on attracting private capital in ways that preserve public interests. He was part of the team at the bank that advised on the concession of Puerto Rico Highway 22 and on Central 70 in Denver. He also was involved in Macquarie's role in the privatization of Indiana Toll Road and a public-private partnership known as the Elizabeth River Tunnels project in Virginia.
During George W. Bush's administration, Gribbin was general counsel at the U.S. Department of Transportation and chief counsel of the Federal Highway Administration. In the latter role, he led the team that established SEP-15, a experimental program that allows for the waiver of federal restrictions that could impede innovation. Before that, he worked for Koch Industries.
On Monday, Stonepeak closed its third fund after amassing a $7.2 billion war chest. The firm is exploring the sale of the Carlsbad desalination plant, a facility capable of providing about a third of all water generated in San Diego County, Bloomberg reported earlier this week. It also recently invested in Lineage Logistics LLC, a cold storage company.