Ex-HSBC FX Trader Scott Begins Last-Gasp Extradition Fight
(Bloomberg) -- The former head of currency trading at HSBC Holdings Plc began a last-gasp attempt to fight extradition to the U.S. and a likely trial to face wire-fraud charges.
Stuart Scott was charged, along with his ex-boss Mark Johnson, by the U.S. Justice Department in July 2016 with front-running a $3.5 billion currency order from Cairn Energy Plc in 2011 that made the bank $8 million. A London judge ordered his extradition in October.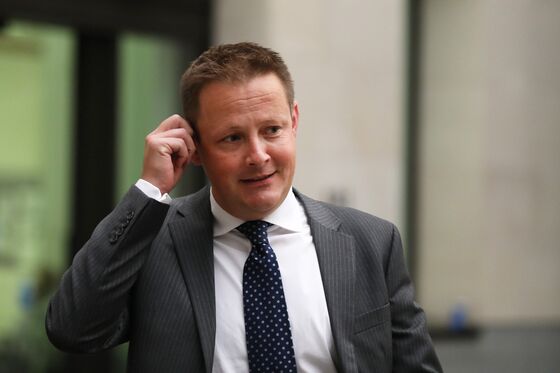 Johnson was found guilty by a New York jury last year and sentenced to two years in prison, becoming the first person convicted in a global crackdown on currency rigging. Scott was originally granted permission to appeal on a narrow legal point, but has renewed the challenge claiming that new evidence has come to light, according to documents prepared by the U.S. for a hearing Wednesday.
Lawyers for Scott argued that the wire-fraud charges aren't a crime in England, which means he shouldn't be be sent to the U.S. under existing extradition treaties.
Scott's lawyers said in court documents that there was an "absence of any good reason why this case is being tried in the United States rather than the U.K.," as Scott and any witnesses would be in Britain.
While Johnson was initially deemed a flight risk and incarcerated until his sentencing in April, a U.S. judge allowed him to be released last month and allowed to return home to U.K. during his appeal.
Lawyers for the government of the U.S. said in documents that there was no new evidence in the case, and that Scott's arguments should be raised during a trial rather than in an extradition hearing.