Ex-Goldman Banker's Little M&A Shop Is Having a Breakout Moment
(Bloomberg) -- When Chris Cole walked away from his post as one of Goldman Sachs Group Inc.'s top investment bankers back in 2016 to co-found a small advisory firm, it wasn't the best moment. The business his new firm would specialize in -- transactions in the financial services industry -- was sluggish.
But after four low-profile years, Cole's firm, called Ardea Partners, exploded onto the scene this week when it scored back-to-back mandates on marquee Wall Street deals: Franklin Resources Inc.'s agreement to buy asset manager Legg Mason Inc. on Tuesday, and Morgan Stanley's purchase of E*Trade Financial Corp. on Thursday, which would be the biggest merger in the financial industry since the crisis a decade ago.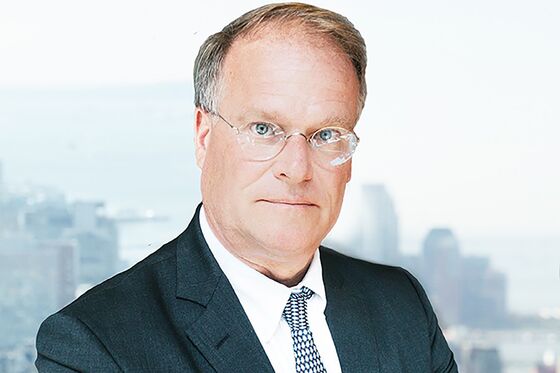 The deals are a coup for Cole, validation of his bet on financial services M&A. Transactions in that sector are off to a red-hot start in 2020, with credit card company Visa Inc. and auto lender Ally Financial Inc. announcing large deals as well.
That suggests that banks, asset managers, specialty lenders and others are back to seeking game-changing acquisitions after a long, post-crisis dealmaking slump across the industry.
The E*Trade deal is Ardea's second largest, according to data compiled by Bloomberg. The firm co-advised insurer XL Group Ltd. on its $15.3 billion sale to Axa SA in 2018.
"The consistent thing is that they have a very direct view, which they're not afraid to give us even when it might not be what we want to hear," said Martin Flanagan, chief executive officer of Invesco Ltd., which used Ardea for its acquisitions of Oppenheimer Funds and Guggenheim ETFs.
Ardea declined comment, as did Cole, who largely stayed out of the headlines during his 30-year rise at Goldman. The 60-year-old Cole commutes most days to Ardea headquarters in New York City's Hudson Yards from his home in rural New Jersey where he farms cows, chickens and peacocks, according to a person familiar with his situation.
Ardea's success at the moment is running counter to larger, publicly traded boutique banks whose business is showing signs of stalling as a broader merger boom sputters. Global boutique banks, such as Evercore Inc. and Lazard Ltd., advised on the fewest number of deals last year since 2016, according to data compiled by Bloomberg. That led to the first annual decline in advisory revenue for the six biggest U.S. boutique firms since 2011.
Ardea, on the other hand, seems to be benefiting by focusing on a small cluster of industries.
Of the four founders, three came directly from Goldman, forfeiting stock to start Ardea. These include James Del Favero, the former head of cross border M&A, and financial institutions banker Donald Truesdale, who both joined in 2017. The fourth, Ivan Ross, spent 19 years at Goldman before a spell at hedge fund Mason Capital.
Indeed, the founders wanted to recapture the essence of the Goldman partnership before it went public in 1999: highly focused on advice rather than trying to cross-sell products. All 45 staff members share in deal fees and partners are required to give up their equity upon leaving the firm.
Cole came up with the name of the firm. Ardea is taken from the Latin word for heron, a genus of bird that visits his farm.