Ex-Credit Suisse Banker Faces Fresh Forgery Probe in Geneva
(Bloomberg) -- Geneva prosecutors have opened a fresh investigation into alleged forgery by former Credit Suisse Group AG banker Patrice Lescaudron, six weeks after his release from prison.
Swiss prosecutors in the more than three-year-old case are looking into how Lescaudron allegedly faked dozens of bank statements for one of his Russian clients between 2009 and 2011, a period not covered in the initial 2017 indictment, according to a spokesman for the Geneva Prosecutor's office. The probe was opened following a criminal complaint filed by the client's lawyer, Giorgio Campa, on Jan. 18, the spokesman said.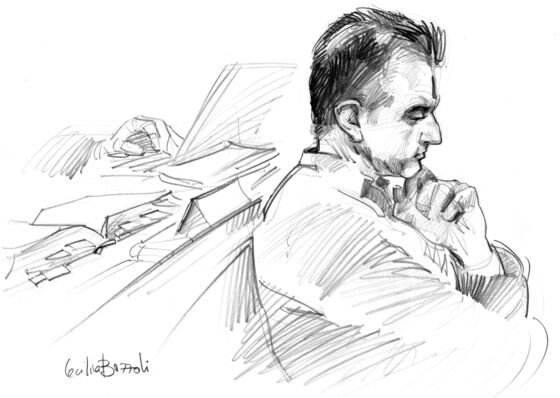 News of the probe comes on the eve of four days of appeals in the case, which culminated last February in Lescaudron being sentenced to five years in prison for orchestrating a scheme to fake trades to recover burgeoning losses from his eastern European clients. The 55-year-old was freed in November after his lawyer argued two years of pretrial detention plus the toll of the scandal on his health was punishment enough.
Credit Suisse has consistently said that Lescaudron was a lone wolf who hid his crimes from colleagues and superiors. Bank colleagues testified during his trial that they weren't aware of any wrongdoing. A spokeswoman for the Zurich-based bank declined to comment on the new investigation.
Campa and fellow Geneva lawyers representing separate clients including billionaire and former Georgian Prime Minister Bidzina Ivanishvili, Lescaudron's biggest victim, have consistently argued that at the very least the bank should be criminally liable for failing to detect Lescaudron's fraud.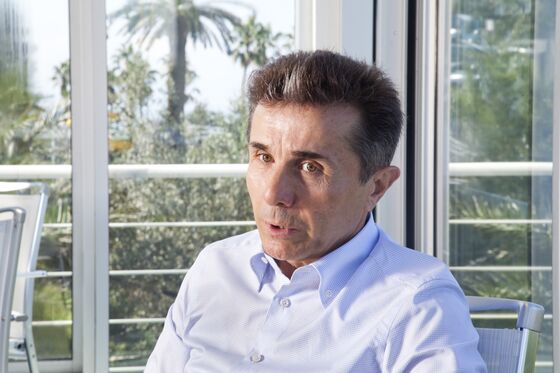 Lescaudron had admitted to investigators that he falsified returns on Excel statements he'd shared with clients to reassure them, and even admitted to bank investigators in 2015 that he would fake trades by cutting and pasting signatures from one paper to another.
But the faked account statements, said Campa -- the Russian's lawyer -- went far beyond Lescaudron's description and couldn't have been done without the help of colleagues. The attorney's complaint filed on Jan. 18 accused Lescaudron, "as well as accomplices necessary to commit such acts," of forgery.
PricewaterhouseCoopers was commissioned by Credit Suisse to examine the dual sets of accounts in December. Its report confirms that the account statements were manually produced by Lescaudron, rather than being generated and archived by the bank's system, a Credit Suisse spokeswoman said.
"There is no indication that any other Credit Suisse employees were involved in the creation of these manually produced statements," she said.
Lescaudron would deliver the faked statements by hand to his clients in Moscow between 2009 and 2011, allowing him to maintain his subterfuge. Then, once the investigation into his deception began in 2015, the bank shared the real archived account statements including his unauthorized trades with all his clients and their lawyers.
Campa, who says his two clients lost at least 70 million Swiss francs ($70 million) in the fraud, says the bank should have located and acknowledged the fake statements on Lescaudron's work computer much earlier.
"This alleged sudden discovery by Credit Suisse after years of internal and criminal investigation is grounds for serious suspicion of obstruction of justice by the bank," Campa wrote in the complaint. "It's even less credible that Credit Suisse was only able to quickly put its hand on dozens of false statements after my clients fortunately noticed contradictions between the Credit Suisse statements, and informed the bank."
The appeal hearings start Tuesday morning. Simon Ntah, Lescaudron's lawyer, said he looks forward to speaking about these matters then, before dismissing Campa's complaint as a "futile new attempt by Mr. Campa's clients to circumvent the fact they have not suffered any damage."