Ex-Barclays Trader Palombo Found Guilty of Rigging Euribor
(Bloomberg) -- A former Barclays Plc trader was found guilty of manipulating a benchmark interest rate by a London jury, delivering a victory to the U.K.'s Serious Fraud Office.
Carlo Palombo was found guilty by the jury in a 10-2 verdict, and his former colleague, Sisse Bohart, was found innocent. The jury is still deliberating over a third ex-trader in the case, Colin Bermingham. The trio were charged with fraud related to the manipulation of the Euro interbank offered rate, known as Euribor.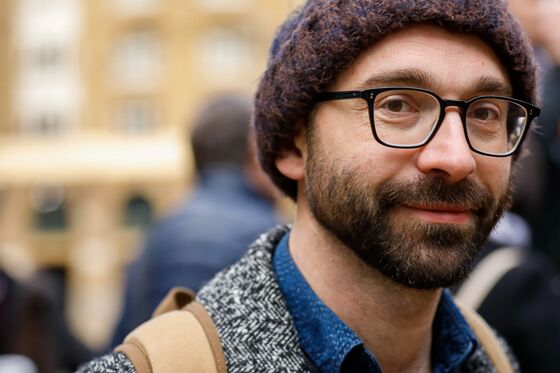 Euribor is tied to trillions of dollars worth of loans and derivatives. The rate is calculated with submissions from lenders who measure the cost of borrowing between each other. Palombo was an interest-rate swaps trader who relied on the benchmark to make bets. Bohart worked on the bank's cash desk, which made daily submissions on
Palombo's mouth fell agape as the verdict was read out. The 40-year-old looked over to the visitor's gallery where his pregnant wife began to cry and mouthed silently to him, "I love you."
Judge Michael Gledhill said he won't deliver a sentence until at least Friday. Lawyers for Palombo and Bohart weren't able to comment.
The case related to a network of employees at different banks, who worked together to influence Euribor. Two of the former traders, Philippe Moryoussef of Barclays and Deutsche Bank's Christian Bittar, were convicted last year for their roles in the conspiracy.
Palombo and Bohart, 41, maintained that they didn't know it was against the rules to take traders' requests into account.
Both had little experience in banking before they joined Barclays. They both testified that they hadn't been trained on the proper way to submit Euribor rates, other than what they learned on the job. Palombo even said he didn't know the definition of Euribor until the case against him began.
Milan-born Palombo started as a trainee at Barclays in 2002, with short stints on different teams before he landed on the swaps desk under the tutelage of Moryoussef. He worked his way up to a senior trading role after Moryoussef left the bank. After Palombo left Barclays, he pursued a doctorate in philosophy at U.C. Riverside. He had to abandon the degree to attend his trial.
Bohart joined Barclays as an IT expert before moving into a trading role on the cash desk. Before she returned to Denmark in 2008, she was the main person at Barclays making Euribor submissions. She has a young son, and works for an energy company in Denmark.