Evercore CEO Says Goal Is to Match Up With Goldman, JPMorgan
(Bloomberg) -- Evercore Inc., the independent merger adviser that's climbed past some of Wall Street's biggest banks in handling deals, is setting a new bar for itself.
"We're now No. 4 in the world in advisory revenues," Chief Executive Officer Ralph Schlosstein said in a Bloomberg Television interview. "I basically said to our partners, our goal is not to be No. 4, it's to be one of four and mentioned in the same breath as Goldman Sachs, JPMorgan and Morgan Stanley."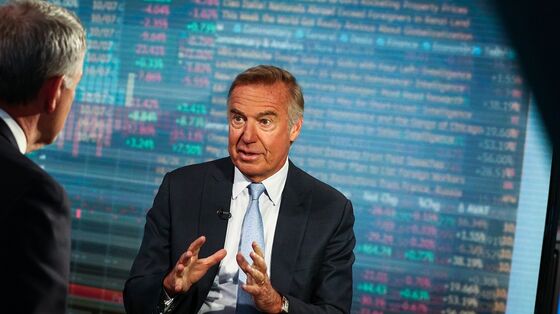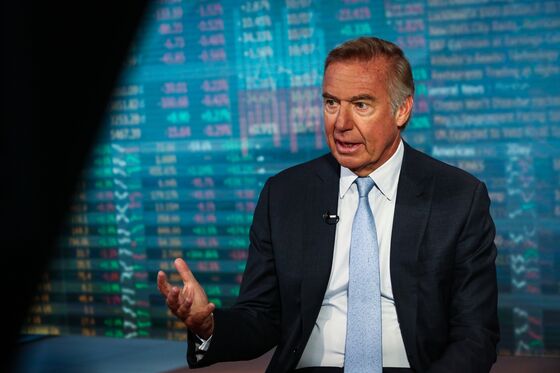 Evercore has managed to surpass fees collected by firms including Citigroup Inc. and Bank of America Corp. in recent years, but establishing itself as a reputational peer to the industry's dealmaking titans is something else. Goldman Sachs Group Inc. and Morgan Stanley have market values about 30 times greater than Evercore's $3 billion. Schlosstein stopped short of saying he wants to exceed them by advisory revenue.
Evercore, he said, aims be the most elite independent investment-banking advisory firm. It increased market share last year, according to data compiled by Bloomberg. Yet the stock rose only 4.5%. That's compared with a 37% rise at the biggest adviser by merger advisory fees, Goldman Sachs, which also has been building a consumer business and has a much larger trading operation."
Big banks are still reporting annual results that will establish 2019's ranking by advisory-fee revenue. Goldman Sachs, which posts earnings tomorrow, generated more than $3.5 billion from that business in 2018. Evercore made more than $1.7 billion that year. Schlosstein said it's hiring to close the gap.
"The key for us is to continue to attract and retain A+ and A talent," he said. "That is, has been for 25 years, the recipe that we've had from the moment that Roger Altman started the firm."