European Startups Call for Stock Option Fix to Compete With U.S.
(Bloomberg) -- Entrepreneurs and executives at some of Europe's most successful technology startups are urging local governments to change laws to make employee stock options more attractive, in order to better compete with Silicon Valley.
In an open letter published Wednesday and signed by about 30 chief executives of companies including iZettle AB, Funding Circle Ltd., Supercell Oy, TransferWise Ltd., Blablacar and U.S.-based Stripe Inc., the tech companies said a patchwork of different rules in various European countries makes it complicated and costly for employers to dole out stock options.
"Without delay, we call on legislators to fix the patchy, inconsistent and often punitive rules that govern employee ownership," according to the letter, whose authors are inviting other executives to sign on before it's sent to policy makers in early January.
In some countries, like Belgium, employees are taxed when they are granted stock options, rather than when they acquire the shares, meaning they could end up losing money if the startup goes bust. In other countries like Germany, minority shareholders are required to have voting rights on corporate decisions, which many directors view as a headache.
Rules in some countries are "so punishing that they put our startups at a major disadvantage to their peers in Silicon Valley and elsewhere, with whom we're competing for the best designers, developers, product managers and more," the CEOs wrote.
Employees at U.S. startups on average own twice as much of the companies they work for compared with their European counterparts, according to Index Ventures, a venture capital firm, which has conducted research in the area and is loosely coordinating the European Union campaign.
The call by the tech startups comes ahead of elections next year when the European Commission, the EU's executive body, will also change staff. The commission over the past few years has pushed to boost the bloc's digital market, though the policies have typically focused on regulating big -- predominantly U.S. -- tech businesses.
Policy makers should now put talent at the top of their agenda, the signatories wrote. And the stock option issue is pressing, the companies argue, particularly for those that have faced hurdles hiring or retaining top talent as a result.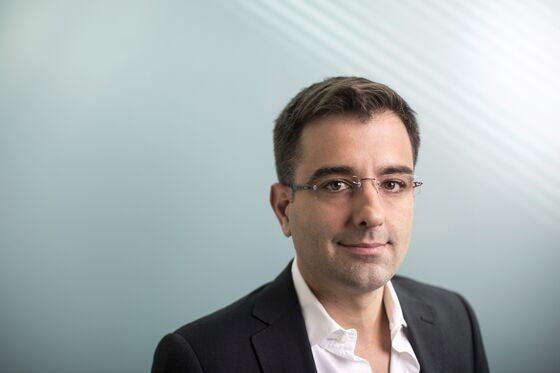 Nicolas Brusson, chief executive officer at Blablacar, where all employees either have at least some stock options or shares, said taxes on stock options were a partial factor in at least one case where the company wasn't successful in signing a senior executive it was seeking to hire.
"It's part of the adventure of joining a startup, especially in the early days," Brusson said. "You can't pay as high as Google or Facebook but one of the benefits you have is you're sharing part of the upside with your employees."
A raft of senior executives had left Stockholm-based payments company Klarna AB in recent years, partly due to Swedish tax laws that made it difficult to dole out lavish stock options, which were taxed as income from employment at a rate as high as 67 percent. Sweden, as of this year, changed its rules and stopped taxing the options as income at companies younger than 10 years or that were below certain employee and revenue thresholds.
As part of its research, Index found Estonia, the U.K., Portugal and France to be closely aligned with the U.S. in terms of overall systems to encourage such benefits. Belgium, Germany and Spain, on the other hand, have some of the most complicated or punitive systems, the VC firm said.
An investor in many young businesses, Index Ventures said it's pushing for the changes despite the fact it could dilute existing investors in a company.
"If you think about it in a truly mathematical way, it looks like you'd be better off with less options, but that's clearly not our approach, and it's not what we've learned over the past 25 years of doing this job," said Martin Mignot, a partner at Index Ventures. "To be successful as a company, you need two things: One is capital, and one is talent."