Europe Virus Bailouts May Throw Good Money After Bad
European governments have been given the go-ahead to spend more than $2 trillion supporting national industries amid the coronavirus pandemic, begging the question: Are they throwing good money after bad?
The scope of Europe's response will be massive, rivaling reconstruction programs after World War II. Such a historic fiscal effort will likely presage a new age of big government — transforming how capitals intervene in business affairs — with thoughts of low regulation and restrained intervention erased from political playbooks.
But many of the companies looking for bailouts, such as Air France-KLM and Renault SA, were struggling long before Covid-19 ground the continent's economies to a halt, and state intervention means governments could be stuck propping them up long after the crisis abates.
Political considerations leave little room for maneuver, with many of these companies playing crucial roles in supporting national export markets and creating thousands of well-paying, middle class jobs.
So the debate about how much governments should intervene in free markets is sidelined for now as leaders weigh the political costs of letting integral companies fail.
The risk is they are creating scores of national zombies, not champions, that will require even more taxpayer support.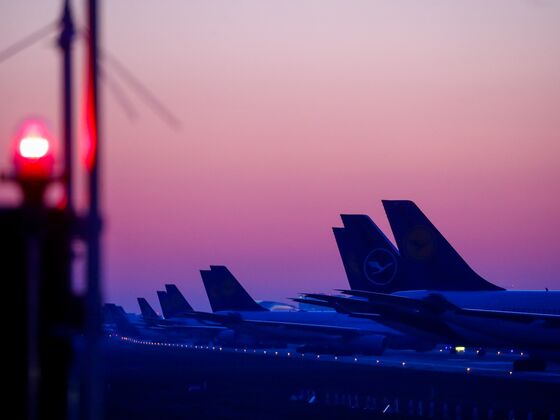 More testing | The White House issued a strategy to expand virus testing, accelerating President Donald Trump's push to reopen the economy, even as the U.S. outbreak approaches 1 million infections. The new guidance to states was coupled with announcements by retailers, including Walmart and CVS, that they would open hundreds of new testing sites.
Senate Majority Leader Mitch McConnell says the next stimulus legislation must include liability protections for business owners who reopen.

China's foreign ministry denounced White House trade adviser Peter Navarro as a "liar," the latest volley over the outbreak.

Click here for an update on the patchwork of state-level lockdown orders.
Seeking Kim | Top South Korean officials say they know Kim Jong Un's location — though they're giving no clues as to his health — in the strongest remarks from Seoul since the North Korean leader disappeared from public view more than two weeks ago. Hours earlier, Trump told a White House briefing he knows Kim's health status but "can't talk about it now."
Click here for the various theories on what is going on with Kim.
Strains showing | Russian President Vladimir Putin is letting his impatience show with Syrian ally Bashar al-Assad, Henry Meyer and Ilya Arkhipov report. Assad's refusal to share any power in talks with political opponents on ending Syria's brutal war prompted rare criticism of him this month in Russian publications linked to Putin. While Russia sees no alternative to Assad, the attacks were a strong signal of Putin's disappointment with him, officials said.
Chalk and cheese | One's a showman and the other a scientist — Trump and Angela Merkel were always going to bring different approaches to the virus crisis. With his re-election in November in the balance, the U.S. president is keen to sound optimistic, while the German chancellor, who isn't seeking a fifth term, delivers sober messages on the pandemic's impact. Both, though, have been criticized for not responding fast enough.
Read how Slovakia's quick response helped it become the European nation with the fewest virus deaths.
Green light | Brazil's Supreme Court will allow a probe into allegations President Jair Bolsonaro tried to interfere in police investigations by firing the nation's top cop, a move that sparked the resignation of ex-judge Sergio Moro as justice minister. Local media report that federal police are conducting investigations that could potentially implicate members of Bolsonaro's family, including in alleged financial crimes and social media attacks.
Lawmakers from centrist parties are pressing Bolsonaro to boost spending even if it forces Economy Minister Paulo Guedes out of the government.
More than seven weeks after Italy imposed one of Europe's most rigorous lockdowns, money is finally trickling down to companies hurt by the ensuing economic paralysis.
Crude oil has fallen further, to below $11 a barrel, and has slumped more than 80% this year as the pandemic vaporizes demand and causes a glut that's testing storage limits worldwide.
Prime Minister Boris Johnson — back at work after his own bout with the virus — is urging Britons to stick with the lockdown that has helped slow deaths from the disease as his government explores safe ways to reboot the economy.
Tell us how we're doing or what we're missing at balancepower@bloomberg.net.
And finally ... The removal of a Red Army statue in Prague has provoked a war of words between Russia and the Czech Republic that's spiraled into accusations about cyber attacks and even an assassination plot involving the deadly poison ricin. Amid bitter exchanges over the monument to Soviet Marshal Ivan Konev, who led the 1945 liberation of the Czech capital from Nazi Germany, two Prague politicians said they are under police protection. Russia called the plot allegations a hoax.