EU Says Dumping Nuclear Missile Treaty May Put Security at Risk
(Bloomberg) -- The European Union's foreign policy chief warned that abandoning the Intermediate-Range Nuclear Forces Treaty could threaten EU security and urged strengthening of the landmark Cold War-era agreement instead.
"If we go toward the dismantling of this agreement, Europe's security could be put at risk," Federica Mogherini told reporters in Brussels on Tuesday. "We definitely don't want to see European territory go back to being a battlefield for other powers."
U.S. President Donald Trump has said he intends to pull out of the 1987 INF treaty with Russia because of alleged violations by Moscow. Russian President Vladimir Putin threatened to retaliate if the U.S. pulls out of the agreement, Interfax reported on Monday.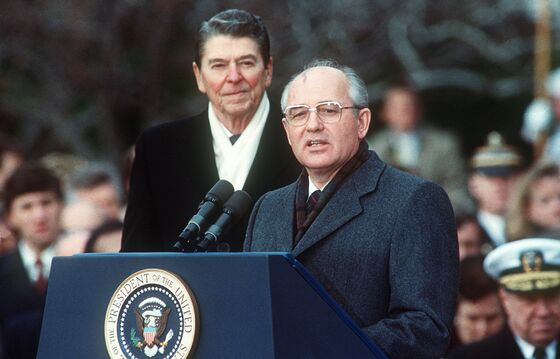 "We still hope that there is a space for strengthening its implementation rather than dismantling it," Mogherini said, acknowledging that the agreement has shortcomings. "It has a mechanism for verification but it has no mechanism for enforcing the full implementation of the agreement," she said.
"Agreements are important and need to be respected and implemented," Mogherini said. "If there are issues and problems in their implementation, we believe the right way to go is to insist on the full implementation rather than withdrawal."