EU's Barnier Says Clarity on Brexit Has to Come From London
(Bloomberg) -- Michel Barnier, the European Union's chief Brexit negotiator, said clarity on the U.K.'s departure from the EU has to come from the British side at this point.
"It's in London where they have to find the ways and means to build a positive majority between the two negative majorities that exist today in the House of Commons," Barnier said at a press conference in Luxembourg on Monday with Luxembourg Prime Minister Xavier Bettel. Barnier reiterated that the Withdrawal Agreement is not open for renegotiation.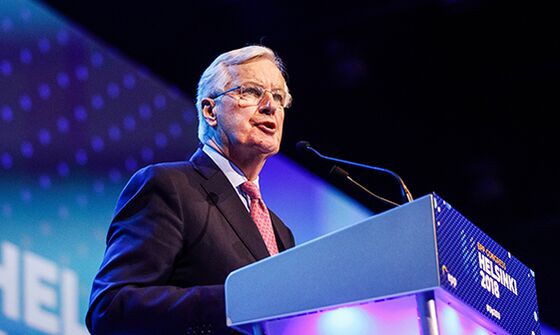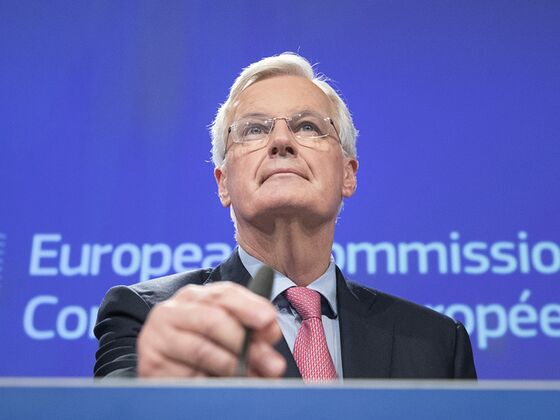 "We stand ready to give all necessary explanations and all necessary guarantees on the Withdrawal Agreement," Barnier said. But "we consider that the work done on the Withdrawal Agreement on the organization of the separation cannot be reopened.''
With the clock ticking toward Britain's exit day on March 29, U.K. Prime Minister Theresa May is trying to buy time to renegotiate her divorce deal. While the EU has said it could amend the political declaration on future EU-U.K. ties that accompanies the Withdrawal Agreement, the accord itself is not open for changes, a position Barnier reiterated on Monday.
"We stand ready to rework with the British the content of the political declaration that sets the frame," Barnier said. "Maybe there's a way to explain better, to have more ambition, to put into perspective the content of the accord, and the backstop.''