EU Populist Eyes $1 Billion for Defense and Wants Trump to Pay
(Bloomberg) -- A populist on the European Union's frontier with Russia says he needs $1 billion to bolster the military. And he wants the U.S. to pay.
Mart Helme's EKRE party is hot on the heels of Estonia's two biggest political groups before March elections, campaigning on an anti-immigration and tax-cutting platform. But his unlikely pledge to overcome President Donald Trump's America First instincts and persuade him to fund a splurge on defense is also making waves.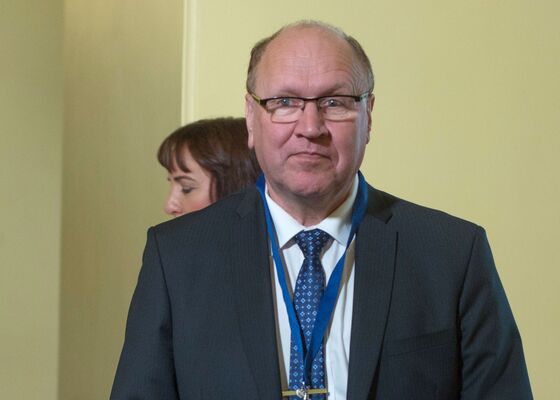 The cash -- which would be spread over four years, swelling 2020 military expenditure by more than a third -- is vital because Estonia's 1.4 million population is "completely at Russia's mercy," Helme, a former ambassador to Moscow, said this week in an interview in Tallinn.
"If the Americans consider us important as an eastern outpost of NATO, then they'd certainly be willing to provide this assistance," he said, brushing off concerns about the Kremlin's response. "The defenses we have now are insufficient, and Russia has no say in this."
Seeking funding from Trump, whose commitment to far-away allies has repeatedly been called into question, could prove tricky to say the least. While Estonia is one of eight members to meet NATO's spending goal last year, one report this week said Trump has considered quitting the alliance altogether because the majority of countries don't pay their way.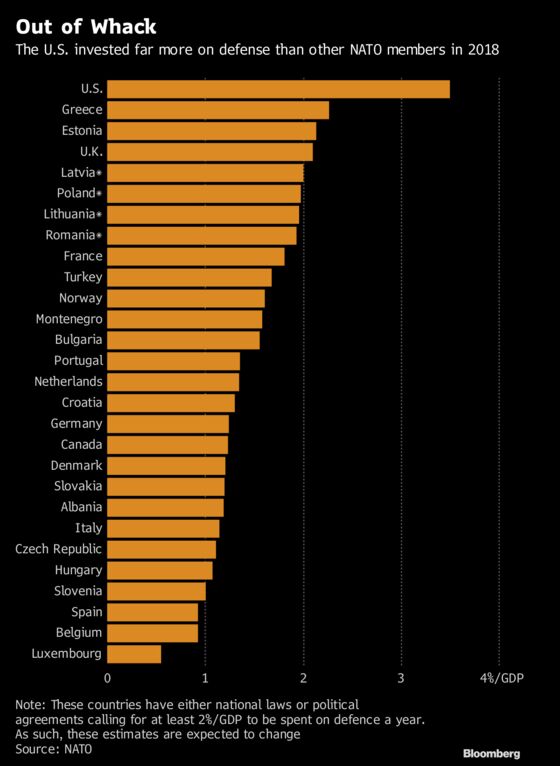 Estonia, once an unwilling part of the Soviet Union, shares a 339 kilometer (212 mile) border with Russia and remains on edge after President Vladimir Putin's annexation of Crimea in 2014. Like Ukraine, Estonia has a sizeable ethnic-Russian minority, the kind Putin has sworn to protect, wherever they are.
Helme, 69, has courted controversy with other policies including opposition to gay partnerships, greater sway over the judiciary and potentially following the U.K. out of the European Union. The ruling Center Party and opposition Reform Party, which are just ahead of EKRE in polls, say they wouldn't join him in a coalition.
Despite the less-than-clear path to government at home, Helme maintains he has a shot at coaxing cash from Trump. After all, the bulk of the air-defense systems, coastal artillery and tanks he wants to buy would be made in America, just how the president likes it.
"The U.S. gives very sizable military assistance to the countries that are crucial to them," Helme said. "This aid will likely come back to U.S. weapons and ammunition producers anyway."