Good Business: Less Talk, More Action

There's a lot more talk about ESG investing in the media these days, a tenfold increase in the past few months, by our measure. But turning talk into action—the kind of action that could actually slow global warming—is going to be a lot of work. And most companies aren't prepared for just how soon that work needs to be done. 
"Words no longer get us there," said Mindy Lubber, chief executive of the sustainability nonprofit Ceres, speaking at the GreenFin conference in Scottsdale, Arizona this week. She urged companies to set more transparent, urgent and easily verified goals—and not for a decade from now, but to be achieved as soon as 2025.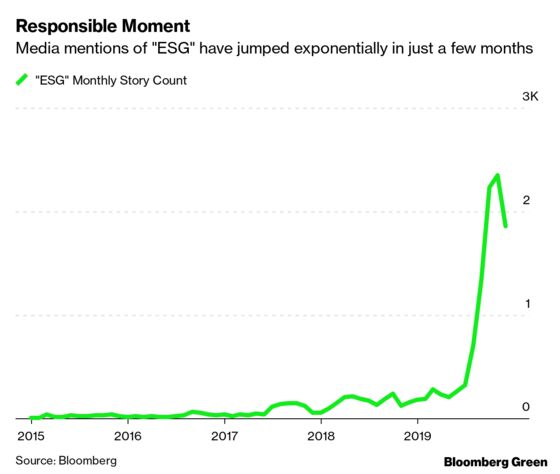 One way to speed things up may be to get investors more aligned with what they want companies to do. A unified effort to get companies to spend less time on disclosure and carbon footprinting may leave them more time to plan for climate scenarios and, subsequently, change their business models. This $6 billion investment manager, for example, wants company ESG goals to be focused on science-based targets. If they aren't, the manager warns, they will be punished with divestment.
BlackRock CEO Larry Fink recently named the Task Force on Climate-related Financial Disclosures (TCFD) and the Sustainability Accounting Standards Board (SASB) as where companies should be looking for guidance when it comes to ESG. (Bloomberg LP founder Michael Bloomberg led the creation of both.) The move by BlackRock means the world's largest investor is demanding specific ESG disclosures, effectively laying to rest any remaining push-back by companies who still see ESG as some sort of fringe, flash-in-the-pan. 
Investors, meanwhile, must decide what exactly they want companies to say, if anything at all. While advocates of increased transparency may be up in arms about a Securities and Exchange Commission move to squelch small investors seeking ESG accountability via shareholder proposals, there's a larger question about whether that debate misses the point.
Most shareholder proposals seek reports and evaluations that could be overly focused on pushing additional disclosure over action. Right now, the time for reports is over: When it comes to corporate behavior, investors need to demand less talking and more doing. 
Sustainable Finance in Brief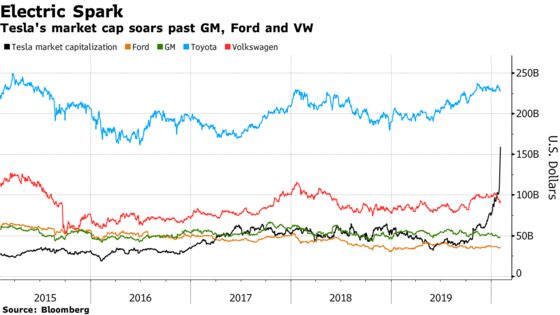 Here's what else you need to know in Green