Elliott Urges Hyundai Motor to Return Billions to Shareholders
The New York hedge fund, run by billionaire Paul Singer, convinced Hyundai in May to pull its restructuring plan on the grounds that wasn't in the best interest of shareholders. Elliott hasn't had any meaningful engagement with Hyundai about an alternative plan, according to a letter Tuesday to Hyundai's board.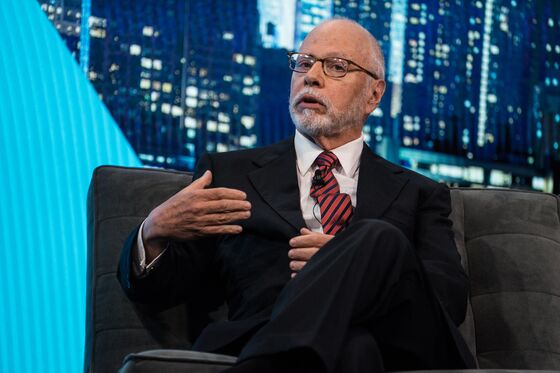 "Nearly half a year has passed since the withdrawal of the original plan without any genuine engagement from HMG, despite multiple good-faith attempts by Elliott to share constructive views and move the restructuring forward," James Smith, an investment director with Elliott in Hong Kong, said in the letter. "We believe it is imperative for the respective boards of HMG to take bold and decisive action to remedy HMG's underperformance."
Elliott, which owns stakes in Hyundai Motor Co., Hyundai Mobis Co., and Kia Motors Corp., called on the automotive group to return to shareholders 12 trillion South Korean won ($10.6 billion) in cash sitting on the books of Hyundai subsidiaries.
Hyundai should also conduct a strategic review of non-core assets, including undeveloped land purchased in 2014, and it should add new independent directors to its board, Elliott said.
Elliott, which hired the consultant Conway Mackenzie Inc. to help develop the proposals, reserves the right to put its recommendations to shareholders at the next annual general meeting if Hyundai fails respond to them appropriately, the hedge fund said.
"The most efficient and effective way forward would be for HMG to take the long-overdue step of engaging constructively in discussions to implement these measures without delay," it said.
A representative for Hyundai wasn't immediately available for comment.