Elliott Management Increases Passive Stake in Dell Technologies
(Bloomberg) -- Elliott Management Corp. has upped its stake in Dell Technologies Inc. and believes the company can increase its share price by taking actions including distributing its stake in VMware Inc., according to people familiar with the matter.
The New York-based hedge fund, run by billionaire Paul Singer, increased its passive stake in Michael Dell's technology giant to 9.6 million shares, or 5.6 percent, from about 6.3 million shares previously, according to a regulatory filing Monday.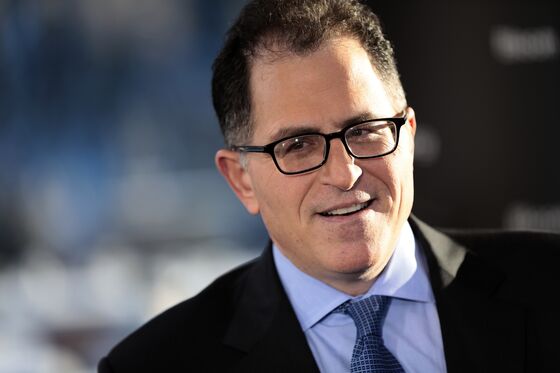 Elliott thinks Dell's shares, which closed Friday at $49.65 apiece, should be trading at about $70, based in part on its ownership stakes in VMware, Pivotal Software Inc. and Secureworks Corp., said the people, who asked not to be identified because the details are private.
Dell's shares rose about 1.5 percent, to $50.40, in pre-market trading Monday.
The stake in VMware is worth about $50 billion alone, based on the company's current market valuation, more than Dell's equity value of about $36 billion. Elliott thinks Dell could chose to distribute all or part of its about 80 percent stake in VMware to improve the stock performance, the people said.
A representative for Dell wasn't immediately available for comment. A representative for Elliott declined to comment.
Dell returned the public markets in December after striking a $24 billion cash-and-stock deal to buyout its tracking stock, known as DVMT. Elliott was one of the shareholders that successfully pushed for better terms on the deal, leading Dell to pay about $120 per share, up from $109 in its original offer, to win their support.
Dell had previously said the shares of its core business were worth $79.77 apiece as part of the terms of its original offer.
Dell will be able to spin off its stake in VMware on a tax-free basis on or around September 2021 -- the five-year anniversary of its purchase of EMC Corp. -- the people said. Law firm Akin Gump Strauss Hauser & Feld said in November that a spin off of the VMware stake could occur prior to the anniversary under certain circumstances.