Elliott Hits PG&E With New $250 Million Claim Tied to Bankruptcy
(Bloomberg) -- Elliott Management Corp. is claiming PG&E Corp. cost the activist investor $250 million by breaking a promise to help the hedge fund get rights to buy equity in the utility giant during its massive bankruptcy case.
PG&E was supposed to help Elliott gain access to as much as $2 billion in equity commitments, as part of a settlement struck in January to resolve competing and sometimes contentious restructuring plans, according to a court filing by Elliott.
Elliott said PG&E's failure to follow through resulted in damages of up to 19.8 million shares valued at about $250 million. That's based on prices as of June 8, so damages could be higher, Elliott said.
Because PG&E allegedly breached its obligation, "and concealed that breach until after the evidence had closed with respect to the confirmation hearing, Elliott is now entitled to seek payment of this administrative expense claim," the firm said.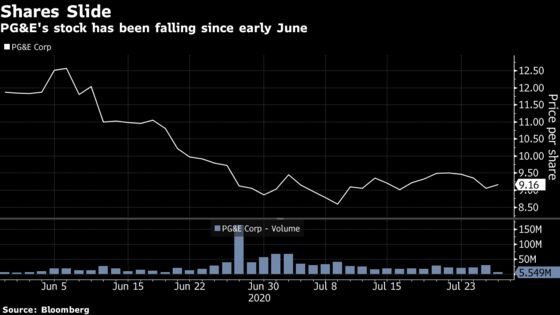 PG&E emerged from Chapter 11 earlier this month after settling wildfire claims tied to its equipment for $25.5 billion. The company raised more than $5 billion in common shares and equity units in a public offering to finance its bankruptcy exit.
"We're aware of the lawsuit and are currently reviewing," according to a PG&E representative. Representatives for Elliott -- founded by billionaire investor Paul Singer -- weren't immediately available to comment. A hearing on the matter is scheduled for Aug. 25.
Elliott was part of a group of PG&E bondholders that tried to wrest control of the power company in bankruptcy court last year. The noteholders agreed to back PG&E's bankruptcy exit plan after the company offered the group favorable treatment of its debt in its reorganization.
Elliott complained that PG&E failed to use its "best efforts" to persuade other investors involved in the company's reorganization to give Elliott the investment rights."
PG&E breached its promise when it failed to quickly disclose certain details about new financing parties involved in PG&E's plan to raise money for its bankruptcy exit, Elliott said in court papers.