EasyJet to Become First Airline to Offset All Carbon Emissions 
EasyJet Plc plans to become the first carrier to offset carbon emissions from all its flights as the aviation industry responds to a growing outcry over its contribution to climate change.
"It's not to say that this is the perfect solution, we know it's an interim step before new technologies come into play," Chief Executive Officer Johan Lundgren told Bloomberg Television in an interview. "We do believe this is absolutely in line with what our customers increasingly want companies to do."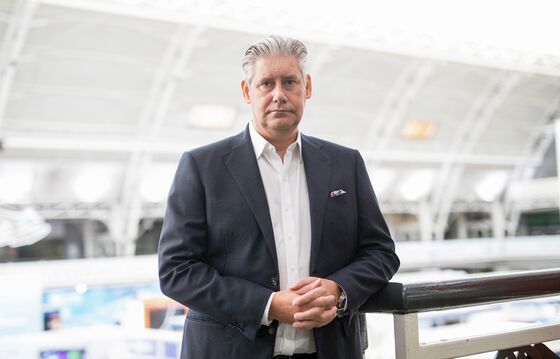 The move by Europe's second-biggest discount airline puts pressure on larger rivals including Deutsche Lufthansa AG and Air France-KLM to ratchet up their own efforts to cut emissions. British Airways-owner IAG SA said last month it wants to offset emissions for all U.K. domestic flights from next year.
EasyJet will spend an estimated 25 million pounds ($32.3 million) on projects that include planting trees and protecting against deforestation, with the objective of removing as much carbon dioxide from the atmosphere as its fleet emits, Lundgren said on a conference call with analysts.
Read more: EasyJet and Airbus Sign MoU to Research Electric Aircraft
In response to doubts over the effectiveness of such programs, he said the company will be scrupulous about its calculations and participate only in top-rated offsetting projects. These include expanding solar power in India and repairing or building water wells in Africa, according to Stephan Erler, EasyJet's country manager for Germany.
As part of the environmental initiative, the airline signed a memorandum of understanding with Airbus SE related to a joint research project on hybrid and electric aircraft.
EasyJet is "making the first step" and is inviting other airlines to follow suit, Erler told reporters in Berlin on Tuesday. "We as the airline industry have to take on a pioneering role."