EasyJet's Rebel Founder Defeated in Bid to Oust Management
(Bloomberg) -- EasyJet Plc founder turned activist Stelios Haji-Ioannou lost out on an attempt to remove the U.K. airline's management and block Airbus SE jet purchases.
Shareholders resolved to retain four directors including Chief Executive Officer Johan Lundgren, Chairman John Barton and Chief Financial Officer Andrew Findlay at a virtual meeting Friday.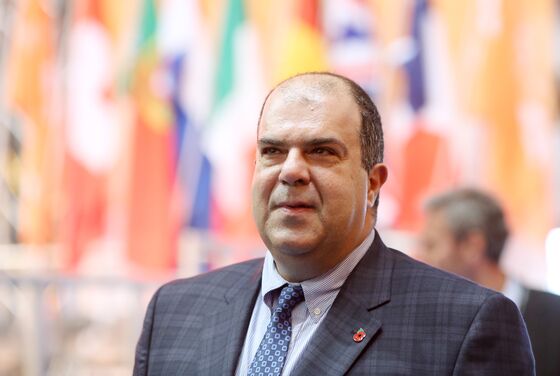 Haji-Ioannou, EasyJet's top investor with a 34% stake, has spent 15 years opposing the plans of successive leaders on the grounds that they've been too investment-intensive and offered insufficient returns. His latest campaign centered on claims that the purchase of more than 100 Airbus jets would drain cash as the Covid-19 crisis depresses demand for years.
The entrepreneur has demanded the cancellation of an order accounting for the bulk of 4.6 billion pounds ($5.6 billion) in capital spending through fiscal 2023, and lobbied for EasyJet's existing fleet to be cut to 250 planes from 318.
"These resolutions represent an attempt by Sir Stelios to force the board to terminate a long-standing contract with Airbus," Barton told the meeting. Removing four directors "would be extremely damaging and destabilizing at this critical time."
Haji-Ioannou's motions were each rejected by 57% of the votes cast, or 99% excluding his own votes, EasyJet said in a statement.
Haji-Ioannou rejected the outcome, querying the relationship between Invesco, Ninety One U.K. and Phoenix Asset Management, the three biggest investors after himself, and Airbus. He pledged in a statement to carry on probing what he called a "love affair" between EasyJet and the planemaker.
Shares of the airline pared losses to trade 1.5% lower at 566 pence as of 12:33 p.m. in London. The stock has declined 60% this year.
Lundgren has deferred delivery of 24 aircraft, helping to reduce near-term expenditure by more than 1 billion pounds.
At the same time he has argued that EasyJet must be ready to renew its fleet when traffic finally rebounds. That's especially vital so that the carrier can add new technology to remain competitive as environmental concerns impact tax regimes and customer choice, Barton said.
Shareholder advisory firms Institutional Shareholder Services, Glass Lewis and Pensions & Investment Research Consultants had recommended that investors back management.
Barton said Airbus exercises no influence over EasyJet's board or management, responding to a question from the entrepreneur regarding the nature of the relationship between the companies. He added that, based on current scenarios, the airline remains a going concern.