Early Nikola Investor Worthington Posts Gain on Share Sale
(Bloomberg) -- Worthington Industries Inc.'s operating loss doubled in the latest quarter and its sales fell 18%, but the steel processor managed to report the highest earnings per share in at least a decade thanks to an early investment in embattled startup Nikola Corp.
The Columbus, Ohio-based company on Wednesday reported a net profit of $616.7 million, or $11.22 per share, reversing a loss of $4.8 million a year ago. The gain came from the sale of part of its stake in electric-truck startup Nikola, which went public in June through a reverse merger.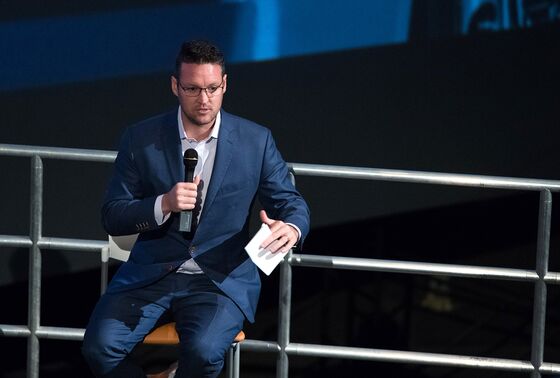 Shares of Worthington pared a surge of as much as 7.2% to trade up 5.9% to $39.91 as of 10:18 a.m. in New York.
Nikola's founder Trevor Milton, who recently stepped down as chairman, worked at Worthington, and his former employer invested $2 million to help seed his new company -- a stake at one point worth close to $1.4 billion. The startup's shares soared after going public, but have slumped in the wake of reported federal probes into allegations of deception.
"We are well capitalized and have significant cash on our balance sheet, making us well positioned to take advantage of opportunities as they arise and drive long-term value for our shareholders," Andy Rose, Worthington's chief executive officer, said in a statement.
But the upside for Worthington may be limited: It once held more than 19 million shares of Nikola but cut that to about 7 million as of the quarter end. The company said the outlook for its core business remains murky and tied to the broader economic trends.
"The current economy makes it difficult to predict with confidence how the balance of our fiscal year will play out," Rose said.