Doomed Indonesian Jet Joins Other Brand-New Aircraft That Failed
(Bloomberg) -- New aircraft aren't necessarily the safest. They've been involved in several incidents before this week's disaster in Indonesia.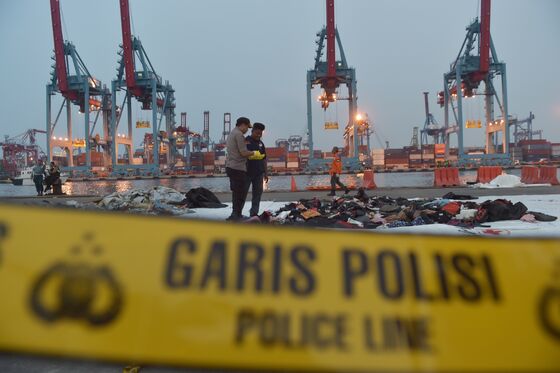 The Boeing Co. 737 Max 8, operated by Lion Air, was little more than two months old when it crashed minutes after taking off from the capital Jakarta on Monday. All 189 people on board are feared dead.
In April 2013, a Lion Air 737 single-aisle plane that landed in the water short of the runway in Bali was even younger, according to the Aviation Safety Network database. While the fuselage broke apart, there were no fatalities.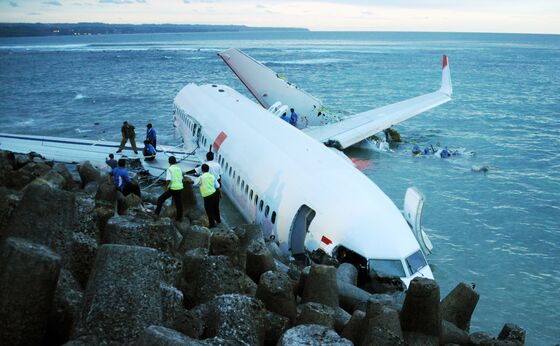 Three months after European regulators in 1988 certified the Airbus SE A320, pilots performing a demonstration at an airshow in France flew into trees, killing three people, according to the Aviation Safety Network.
The DC-10, a three-engine wide-body plane that began service in 1971, also suffered an early accident that sullied its image. Shortly after takeoff from Detroit in 1972, a cargo door on an American Airlines DC-10 burst open and air rushing out of the jet buckled its floor. Pilots were able to land safely. Investigators ruled a design flaw in the door was the cause.