Ditching Dorms for the Farm, Students Take Pandemic Detours
(Bloomberg) -- Cydney Truby thought she'd be leaving Texas this month to start her freshman year at the University of Vermont. Instead, she'll spend the rest of the pandemic learning to grow garlic and blueberries in Oregon.
Like thousands of other high school graduates across the country, Truby, 18, decided to put off higher education as Covid-19 upends campus life, and needed something else to do for a year.

"I felt like I wasn't going to get the college experience I had built in my head for so long," she said. Her alternative: volunteering on a farm to learn how to grow, harvest and market produce.
Truby is heading to Oregon through Worldwide Opportunities on Organic Farms, one of the nonprofit programs benefiting from the burst of student interest in gap years as universities switch to online courses and cancel most group activities to slow the spread of the coronavirus. WWOOF sends volunteers to work unpaid at farms in exchange for room and board.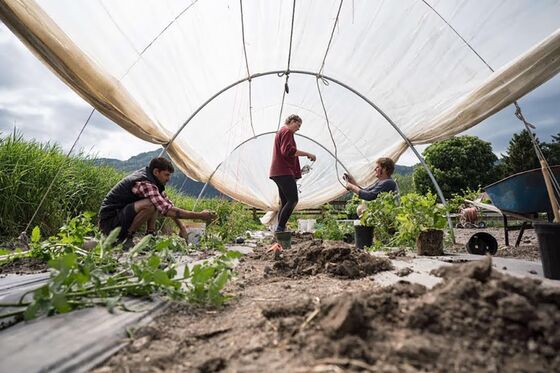 WWOOF USA membership for May to July soared 44% from a year earlier, said Tori Fetrow, outreach program manager. Of the 12,500 volunteers the group has connected with farms, 55% to 60% are between 18 to 24 years old.
"There definitely seems to be this sort of awakening that has happened, especially in younger people since the pandemic hit," Fetrow said.
One in five college students were unsure about enrolling for the fall semester -- or had decided against it, according to an April survey by the American Council on Education. A Fitch Ratings report estimated that enrollment could decline from 5% to 20%. Harvard University said 20% of its first-year students had opted to defer enrollment until next year.
More farms are asking to participate this year, too, Fetrow said, with the number swelling by 150 a month since April to a total 1,687.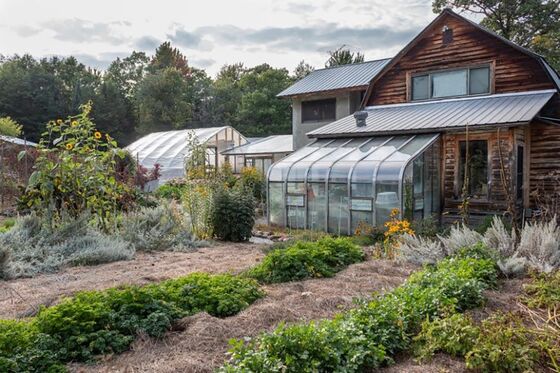 Truby, who lives in the Dallas area, plans to major in food systems in college, a degree that explores the sustainability and security of global food networks, so farming seemed a natural extension of that. Next month she'll head to U.R. Organic farm in Prospect, Oregon, which specializes in garlic and a variety of berries, and makes jams, salsa and pickles. She'll work there at least five weeks.
"It's scary for me because I really like structure and I like someone guiding me," Truby said. "But I think it's super important that I grow as an independent and find my own way in this."