Direct Lending Fund Sued for Allegedly Inflating Returns
(Bloomberg) -- Direct Lending Investments founder Brendan Ross attracted hundreds of millions of dollars from investors with the help of an impressive track record: consistent profits of about 1 percent a month, without fail.
It turns out those numbers were too good to be true, according to the U.S. Securities and Exchange Commission. The regulator sued Direct Lending March 22, accusing it of inflating annual returns by about 2 percent to 3 percent for years.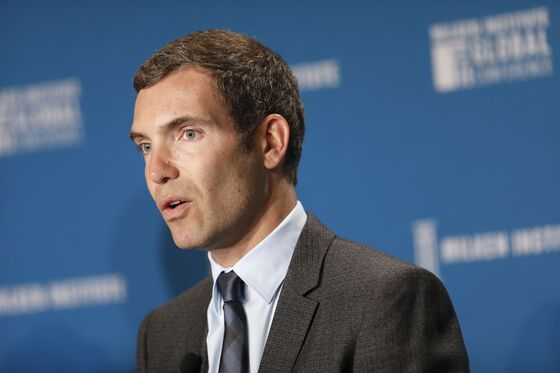 Direct Lending, based in Glendale, California, competes with banks by financing loans with money it raises from investors. At the center of the SEC's case are allegations that Ross urged a key business partner to alter loan data, giving the false impression that borrowers were repaying their debts.
Ross "knowingly engaged in a multi-year scheme to mask the poor performance of one of the funds' largest investments," the SEC said in its lawsuit, which was filed in Los Angeles. The agency is seeking to have a receiver appointed to take over the fund and preserve its assets. In a Monday statement, the SEC said its investigation is ongoing.
Jahan Raissi, a lawyer for Ross, said that the founder "unequivocally denies" the allegations and believes the regulator's lawsuit contains factual inaccuracies. Yasser Ahmad, Direct Lending's head of investor relations, said the company reported the matter itself and is still cooperating with the agency. SEC spokeswoman Judith Burns declined to comment.
Direct Lending, an early investor in what's known as peer-to-peer loans, reported as recently as November that it had $758 million in assets. But it has been in turmoil since Ross last month disclosed the default of a borrower representing a quarter of the firm's assets.
Ross then quit March 18 after Direct Lending found evidence that the valuations of another investment may have been materially overstated. The firm reported its conclusions to regulators.
Those valuations -- tied to Direct Lending's investment in online small-business lender QuarterSpot Inc. -- are the focus of the SEC's complaint.
From 2014 to 2018, Ross emailed QuarterSpot's principals, urging them to falsely report to Direct Lending that "borrowers made hundreds of monthly payments when, in fact, they had not," according to the SEC. The misconduct allowed Direct Lending to avoid recognizing losses on its QuarterSpot investment and to make $11 million in undeserved fees, the regulator said.
"More loans are going late each month than I can afford and still have normal returns, so that the can we are kicking down the road is growing in size," Ross wrote in one 2015 email quoted in the SEC suit. The agency said it wants Direct Lending to pay an unspecified fine and return all illicit profits to investors.
Raissi, Ross's lawyer, said that the QuarterSpot investment peaked in 2017 and has since declined to about $2 million, an "immaterial" position for the fund.
"Despite the salacious allegations regarding the QuarterSpot investment, payments were made on the loans," he said. "We believe a quantitative analysis will show that owning the QuarterSpot loans was profitable for investors."
The SEC didn't sue QuarterSpot or its management. The company didn't return a phone call made outside normal business hours seeking comment.
Founded in 2012, Direct Lending has been part of a boom in alternative asset managers that make loans to mid-size companies, filling a gap left by banks after the 2008 financial crisis. The return numbers the firm reported were incredibly smooth. It reported gains every month through at least November 2018, according to an investor letter seen by Bloomberg.
Its assets increased about tenfold between 2014 and 2016, Ross said on a podcast hosted by Lend Academy in 2016. Ross initially focused on loans to small businesses and then branched out into making larger loans to companies in the business of lending themselves, such as QuarterSpot.
The case is Securities and Exchange Commission v. Direct Lending Investments LLC, 19-cv-2188, U.S. District Court, Central District of California.