Dina Powell, Stacy Bash-Polley Feted as Goldman Women Hit Stage
(Bloomberg) -- Two senior women at Goldman Sachs showed how they command a room Wednesday night.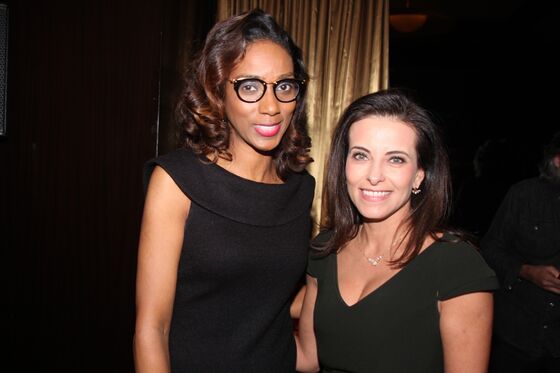 Dina Powell, who returned to Goldman on the management committee after about a year working for President Trump on national security, was one of four honorees at a gala for CARE USA, an Atlanta-based international humanitarian organization with a focus on empowering girls and women. It started in 1945 when Americans sent "CARE packages" to survivors of World War II.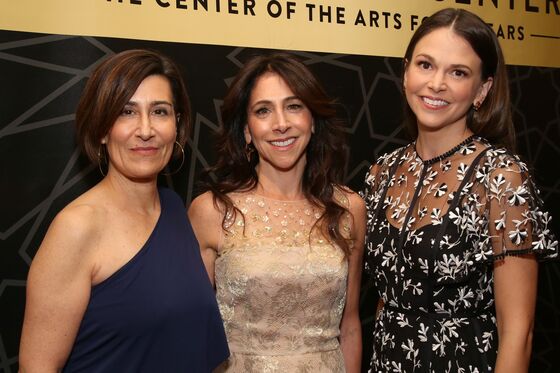 Stacy Bash-Polley, who's retiring after 24 years at the firm, was the star of the annual fete for New York City Center, the midtown Manhattan theater with transporting Moorish Revival architecture that hosts dance, uncommon revivals and plays by new voices, and is marking its 75th anniversary.
Powell, at the lectern, recalled her father's advice when she was growing up in Dallas, newly arrived from Egypt: "'We left our homeland so you and your sisters could pursue your dreams -- as long as you're a lawyer, a doctor or an engineer.' I obviously didn't end up in one of those fields, so I wanted my dad to be here tonight to feel OK.'"
Accepting her award, Bash-Polley was wistful for the career she wound up not pursuing: musical theater. The self-described "Broadway wannabe" then burst into song ("Nothing" from "A Chorus Line"), proving she may still have a chance. At least she had the vocabulary down when she talked about leaving Goldman. "It was a hard decision, but I've got another act in me," she said.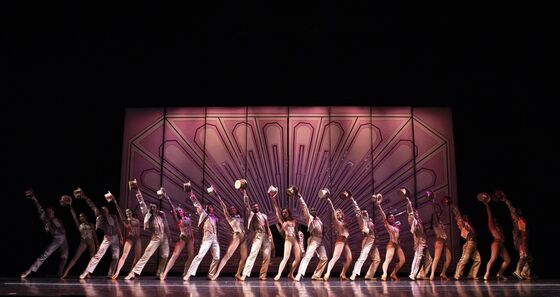 One thing both have in common: being a senior woman on Wall Street has given them the opportunity to help charities they believe in, and their connections have played out in both personal and professional ways.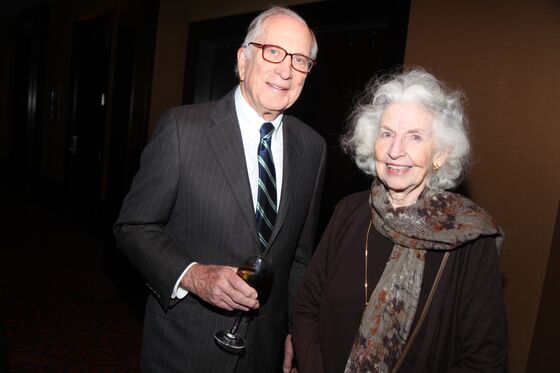 Powell, 45, cited friendships with two board members, but also emphasized that she was accepting the award on behalf of Goldman Sachs; CARE is a partner of the bank's 10,000 Women initiative. She'd started the day having breakfast with the nonprofit's CEO, Michelle Nunn, daughter of former U.S. Senator Sam Nunn.
Bash-Polley, 50, is very involved in City Center, having served on its board for seven years. She's a founding sponsor of Encores! Off-Center, which revives off-Broadway shows that pushed boundaries when they were first produced. And she's done her part to expose her jaded Wall Street friends to musical theater. A couple years ago, she put on her own cabaret show for an audience that included ex-Goldman CEO Lloyd Blankfein and former President Gary Cohn.
With her the sole honoree, City Center raised $2 million at its gala, which included a dinner of burrata, squash and filet mignon at the Plaza.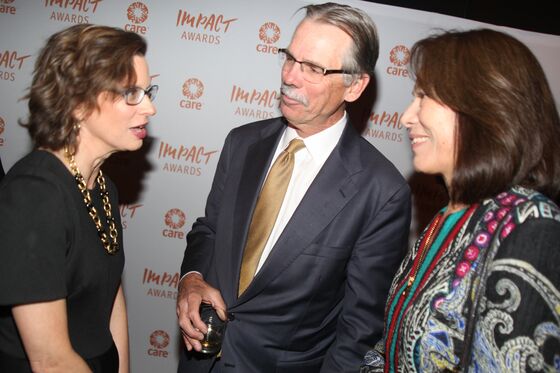 Powell can't claim full credit for the $2.5 million raised at the CARE gala. Her co-honorees over spinach salad, filet mignon and polenta in the ballroom of the Mandarin Oriental were Glenn Hutchins, co-founder of Silver Lake; the supermodel Iman; and Nasdaq CEO Adena Friedman.
Hutchins praised Powell as one of the few people who has succeeded on Wall Street and in Washington. But he didn't let his remarks pass without a dig at her former boss in the White House.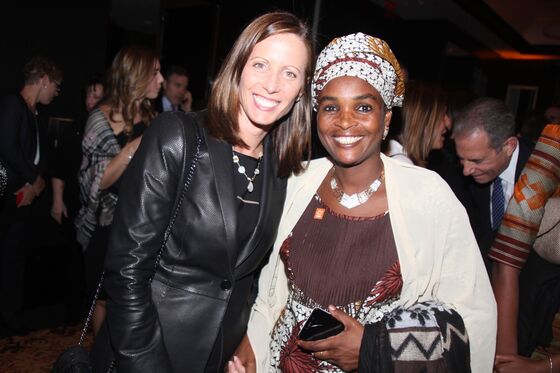 "Today, as our nation's leader seeks to weaken the alliances and partnerships which were constructed in the wake of a century of war and genocide, and which produced almost 75 years of peace and prosperity, CARE has become important once again," Hutchins said.
As for the crowd the women drew: Powell brought Tory Burch, of the eponymous fashion brand, and Jessica Johnson-Cope, the CEO of Johnson Security Bureau, who was in the first cohort of 10,000 Small Businesses and introduced her. Powell's husband, David McCormick, co-CEO of Bridgewater Associates, was also on hand.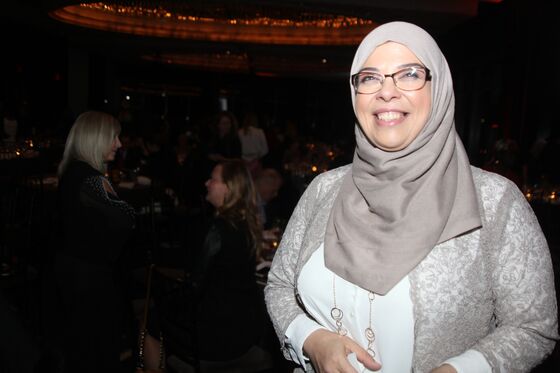 Bash-Polley had actors Jake Gyllenhaal and Tituss Burgess; CNN President Jeff Zucker; Jim Zelter, co-president of Apollo Global Management; and her significant other, Jonathan Grayer, CEO of Weld North. As for other Goldman partners: Marty Chavez and Ashok Varadhan were there, while Blankfein, 45 days into his post-CEO life, took on the volunteer role of introducing the honoree.
Noting her impending retirement, Blankfein called her "the least-retiring person I know."