Deutsche Bank Raids Reached Senior Managers
(Bloomberg) -- A second day of police raids at Deutsche Bank AG targeted the offices of its management board as German authorities said they're making "very rapid" progress investigating suspected money laundering.
All eight members of the panel had their offices searched. In a statement late Friday, the firm said neither current nor former board members have been accused of wrongdoing. Yet with the bank's leadership now drawn closer to the probe, its shares tumbled to a record low.
The firm's supervisory board is set to gather Tuesday, and the latest developments are likely to top its discussions. The inquiry touches the bank's private wealth unit, part of the expansive Private & Commercial Bank division run by Christian Sewing before he rose to chief executive officer in April. According to the company, prosecutors are targeting employees who failed to report money laundering.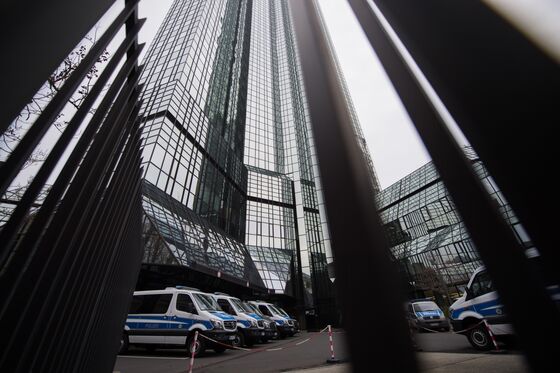 Sewing, Deutsche Bank's fourth CEO since 2015, is trapped in the same feedback loop of negative news, rising funding costs and declining revenue that foiled his predecessor, John Cryan. This time, authorities are looking into a cache of documents known as the Panama Papers that show a business based in the British Virgin Islands provided customers with a means to launder money, the bank said. Those operations were sold in March, it said.
Even after months of relentless travel and endless meetings with staff and clients, Sewing, a 48-year-old Deutsche Bank lifer, has been unable to break out of what Chief Financial Officer James von Moltke once called a "vicious circle." The bank's stock has slumped almost 50 percent this year, and Sewing is pulling out all the stops to escape that cycle.
Already, he has replaced two members of the management board: former Chief Operating Officer Kim Hammonds and the head of asset management, Nicolas Moreau. Chief Regulatory Officer Sylvie Matherat may be the next to go, people familiar with the matter have said.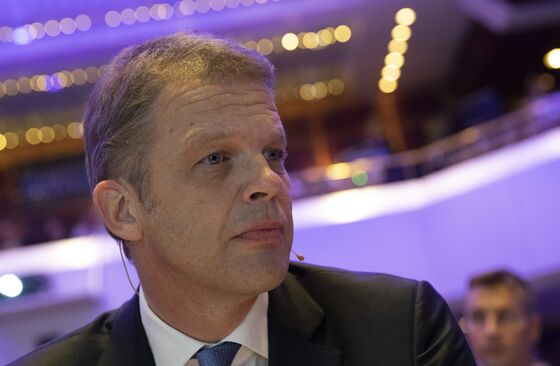 The Panama Papers refer to a collection of documents leaked in 2016 from Mossack Fonseca, a Panama-based law firm that created shell companies to facilitate tax avoidance. Deutsche Bank said its offices were raided as authorities examining those records look into whether employees aided or abetted money laundering.
"The accusation against the accused is that they did not report money laundering in time, but only after the publication of the so-called Panama Papers in the media," Deutsche Bank said. While the bank didn't identify the British Virgin Islands business under focus, the Financial Times and Sueddeutsche Zeitung said the inquiry involves Regula Limited, a subsidiary that the lender sold in March. Sewing took the helm the following month.
German authorities have made "very rapid and very good progress since the beginning of the search at Deutsche Bank," Albrecht Schreiber of the Frankfurt public prosecutor's office said in a joint statement with the lender late Friday. Deutsche Bank is cooperating "comprehensively," according to the statement.
The police raid on Thursday and Friday was targeting two suspects identified by their age and an unspecified number of other suspects, the prosecutors said. One of the two suspects works in the bank's anti-financial crime unit, a person familiar with the matter said. It was headed by Philippe Vollot until this summer and now is led by Stephan Wilken. The unit head ultimately reports to Matherat.
The other suspect identified by age works in the private wealth unit, according to the person. It's led by Fabrizio Campelli and it's part of Deutsche Bank's private and commercial bank now headed by management board member Frank Strauss. It was led by Sewing from 2015 until early this year.
Searches don't necessarily mean that prosecutors have evidence against a person whose office is being raided. They can raid homes or offices of people who aren't implicated if there's reason to believe documents or other evidence relevant to the case may be found there. In probes of corporate crimes, investigators generally check whether top managers knew about the alleged wrongdoing or did enough to prevent it.