Deutsche Bank Ordered to Take Action to Prevent Money Laundering
(Bloomberg) -- Three years ago, Deutsche Bank AG pledged to improve internal controls to avoid a repeat of fines that had eroded earnings and damaged trust. Yet from the U.S. to Germany, regulators keep spotlighting the lender's failures.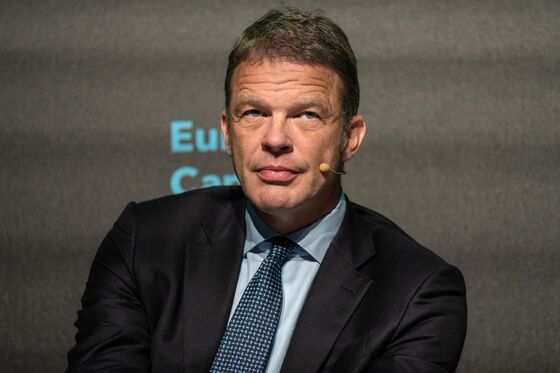 In the latest reprimand, the German markets regulator on Monday said it ordered Deutsche Bank to improve money-laundering and terrorism-financing controls, and took the unprecedented step of appointing a monitor to oversee the efforts.
The move is a reminder of the scale of the challenges Deutsche Bank faces in improving compliance and oversight of its businesses after spending some $17 billion on fines for misconduct and to resolve other legal claims over the past decade. The Federal Reserve last year designated the bank's U.S. business as "troubled" and in June Deutsche Bank failed its annual stress tests in part because of "widespread and critical deficiencies" in internal controls.
BaFin's action was prompted by Deutsche Bank's insufficient efforts to improve its controls rather than a specific case of money laundering, according to two people familiar with the matter, who asked to remain anonymous because details of the matter are private.
"We are in agreement with the BaFin that we have to improve these processes in the corporate and investment bank further," Deutsche Bank said in a statement on Monday. "The bank will work together with the BaFin and the special representative KPMG to fulfill the regulatory requirements as soon as possible and within the given time frame."
Deutsche Bank joins a small crowd of European lender to be singled out recently for lax money laundering controls. Denmark's Danske Bank A/S last week admitted that about $234 billion of funds flowed through a tiny unit in Estonia, a lot of which was deemed suspicious. ING Groep NV ousted its chief financial officer earlier this month after receiving a $900 million fine related to money laundering, while Credit Suisse Group AG also was censured by Switzerland.
Deutsche Bank acknowledged in August that its anti-money laundering processes remained inefficient more than a year after it was fined almost $700 million for helping wealthy Russians move about $10 billion out of the country. The lender was fined by U.K. and U.S. authorities for compliance failures, including methods that the New York Department of Financial Services said could have been deployed to facilitate money laundering.
Deutsche Bank shares fluctuated between losses and gains in Frankfurt, with the stock closing 0.9 percent lower, after earlier rising as much as 0.7 percent. The bank has lost more than a third of its market value this year.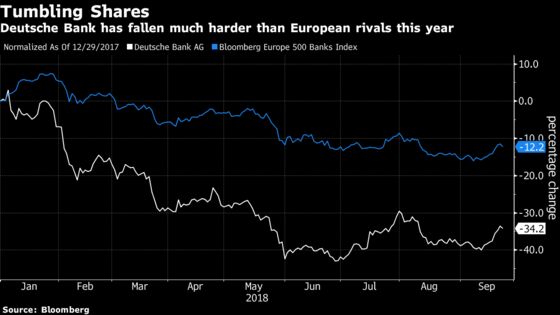 KPMG will be at least the seventh monitor Deutsche Bank has been assigned in recent years. A KPMG spokesman in Berlin declined to immediately comment on his firm's prospective role. Deutsche Bank decided in late 2016 that KPMG will not audit its financial statements beyond the 2019 financial year, as part of a mandatory rotation.
Chief Risk Officer Sylvie Matherat said in April that another 400 people would be hired for her compliance department in 2018, a year in which the bank is trying to cut over 4,000 jobs on a net group-wide basis.